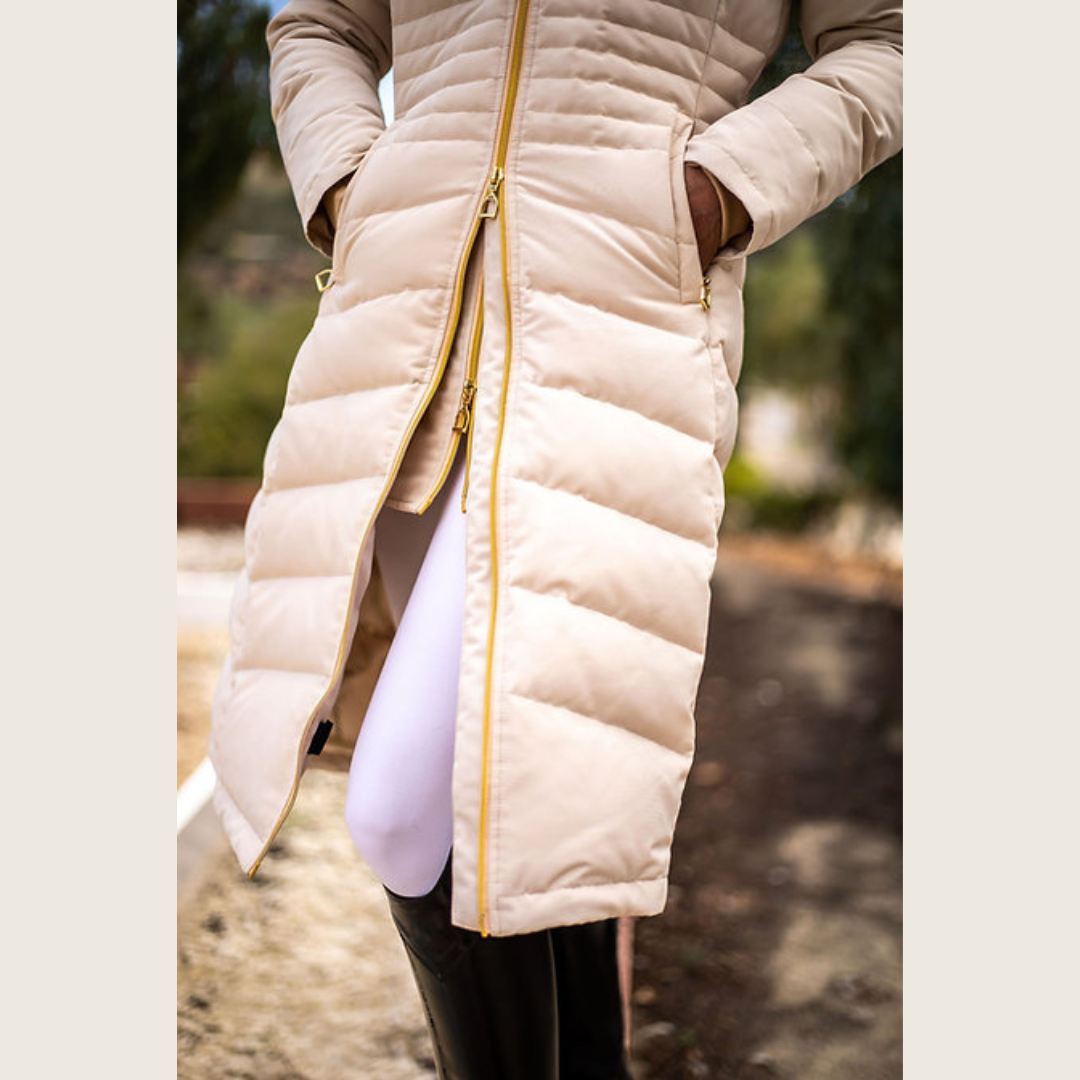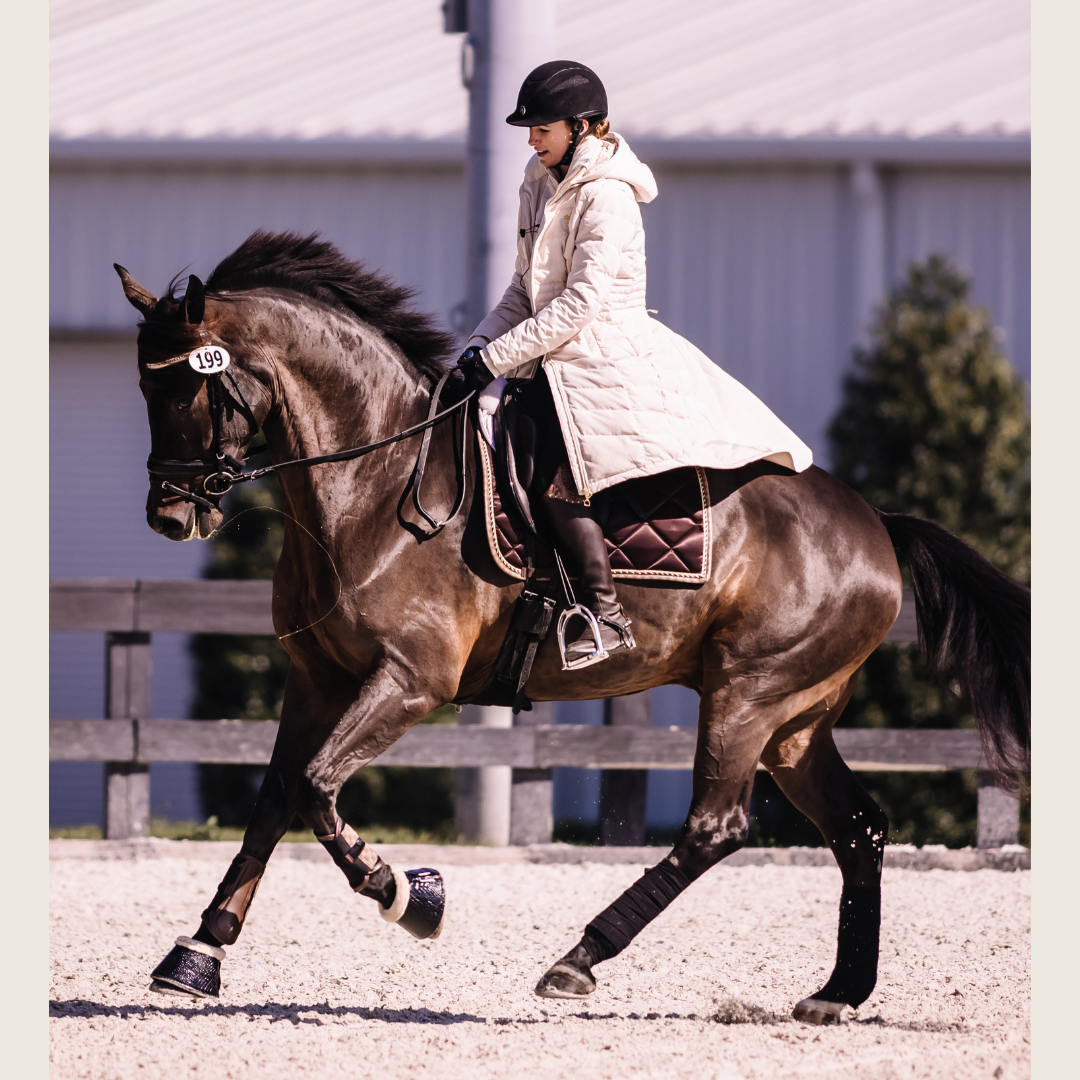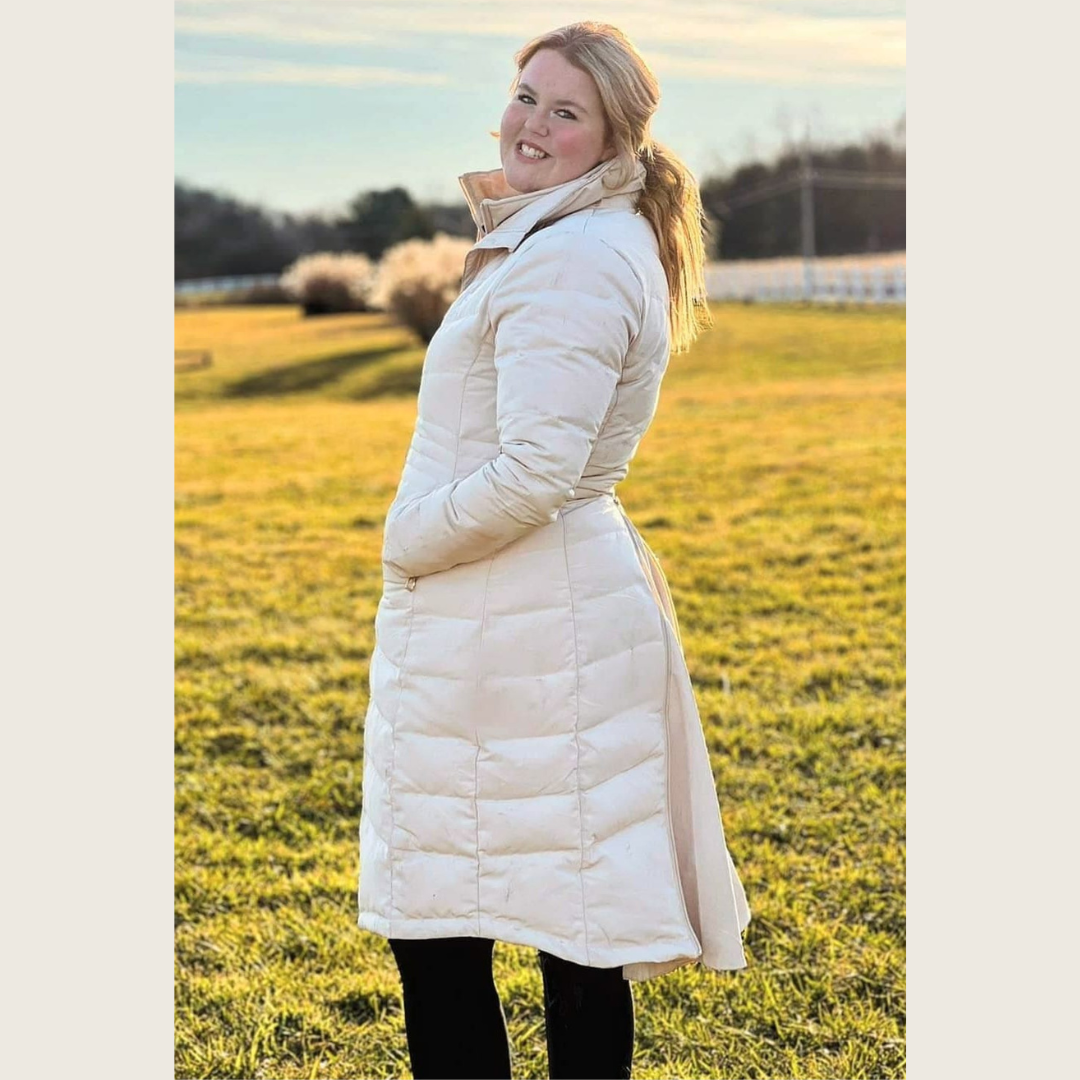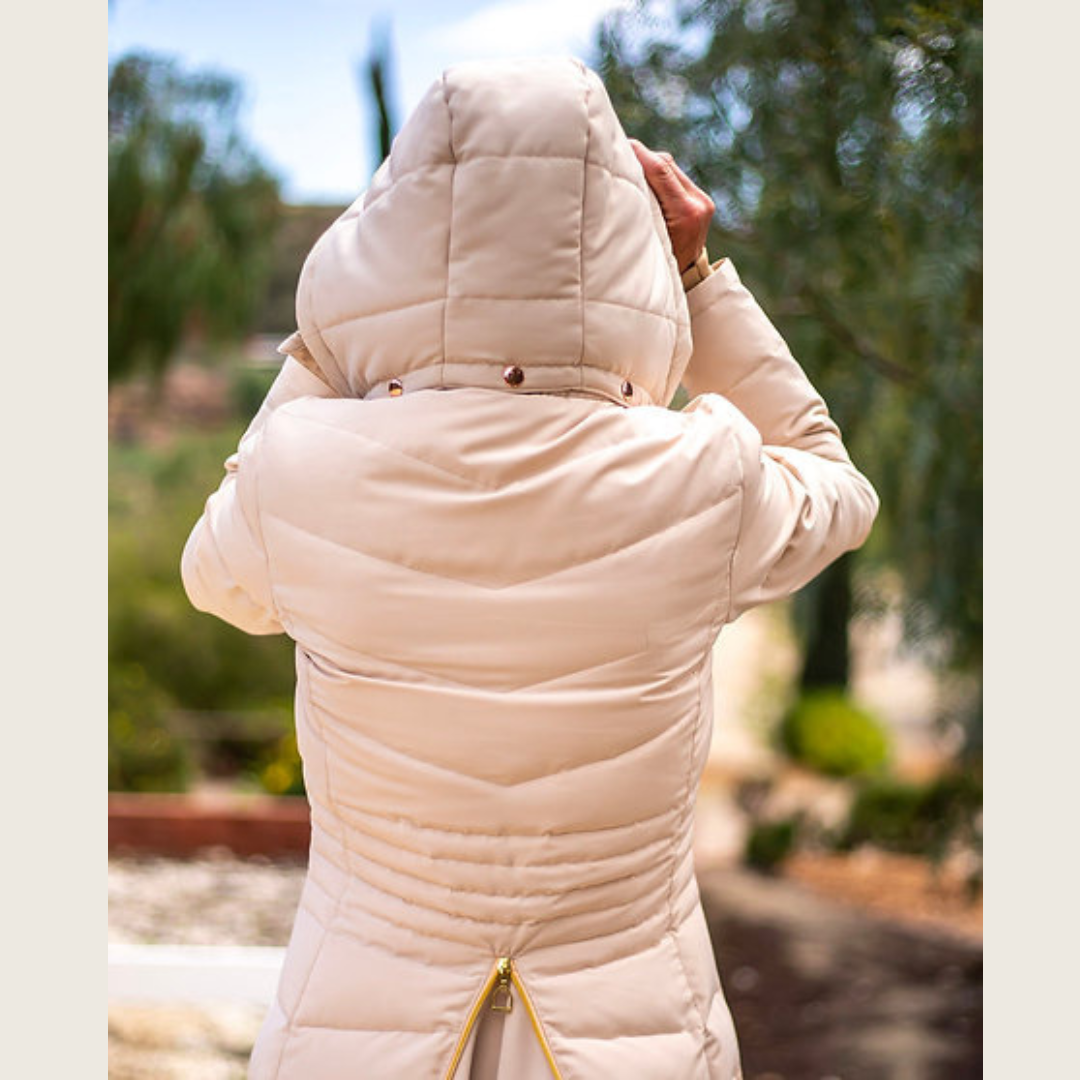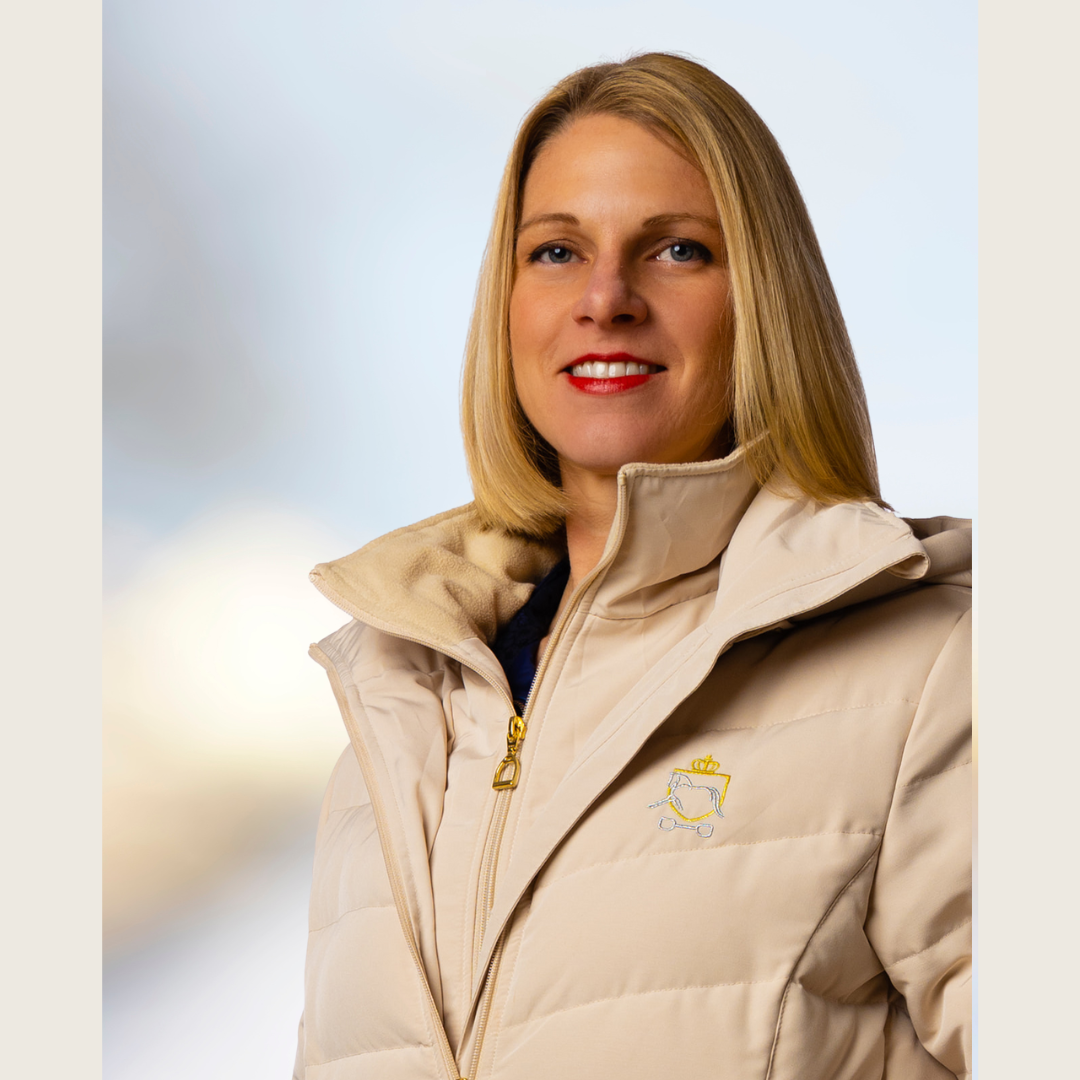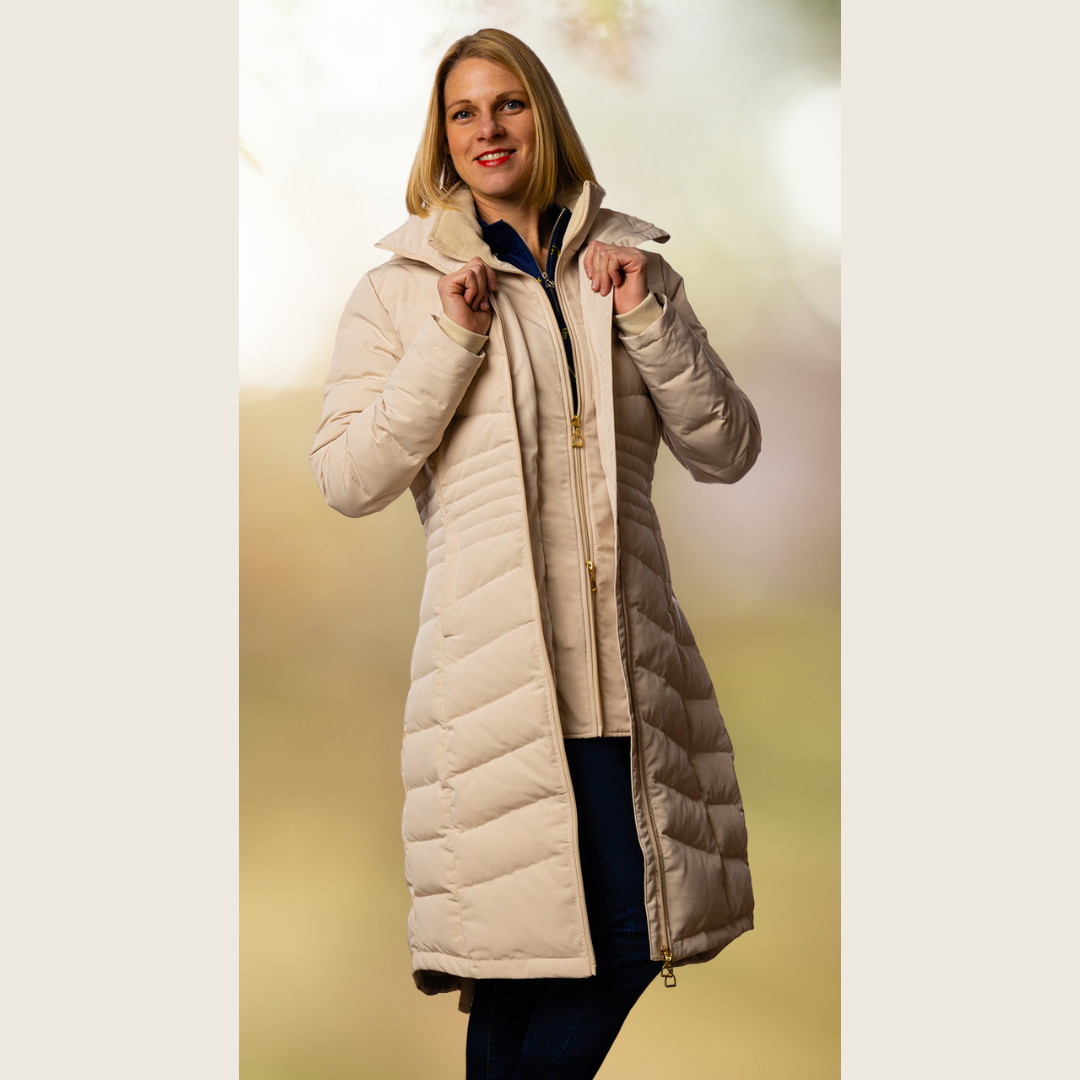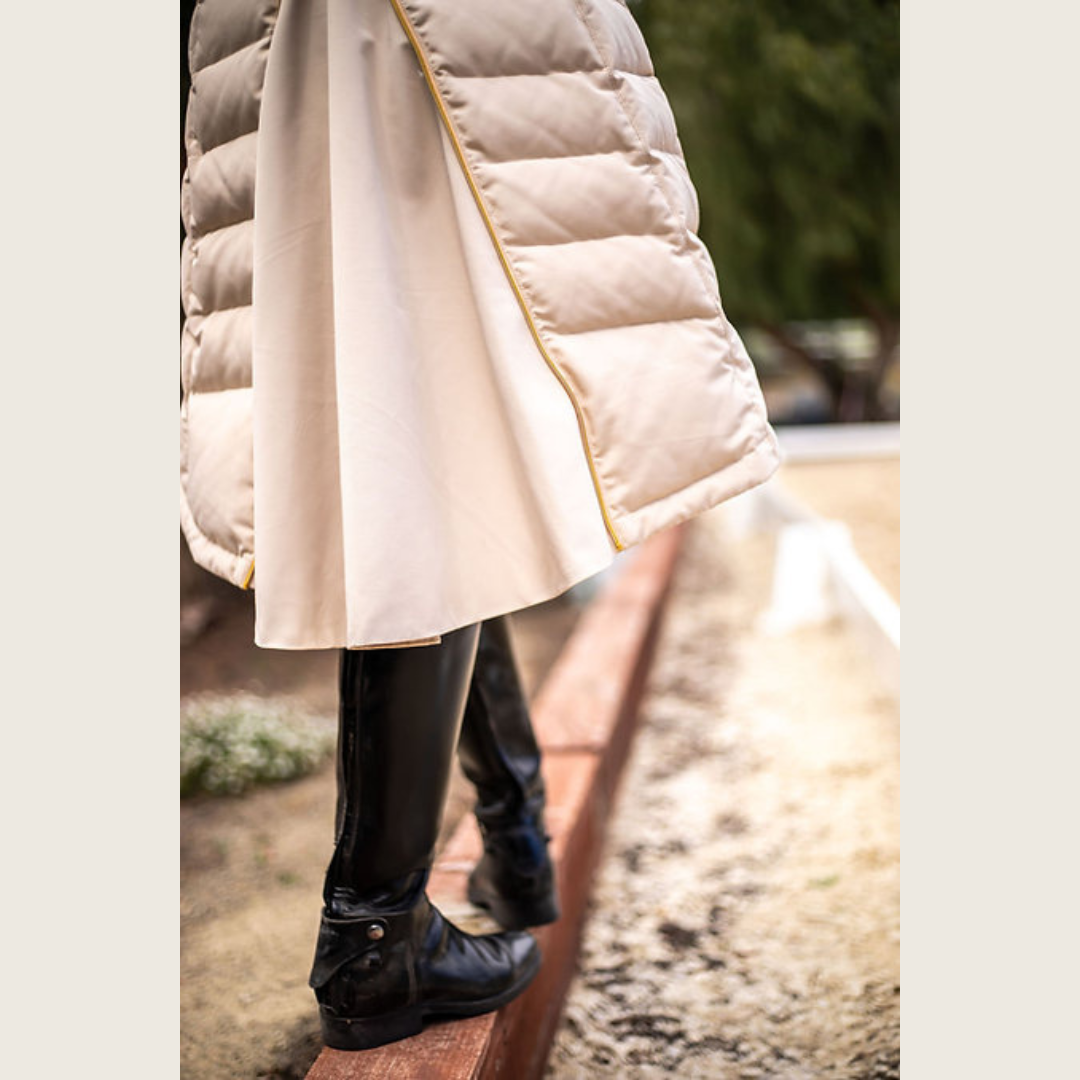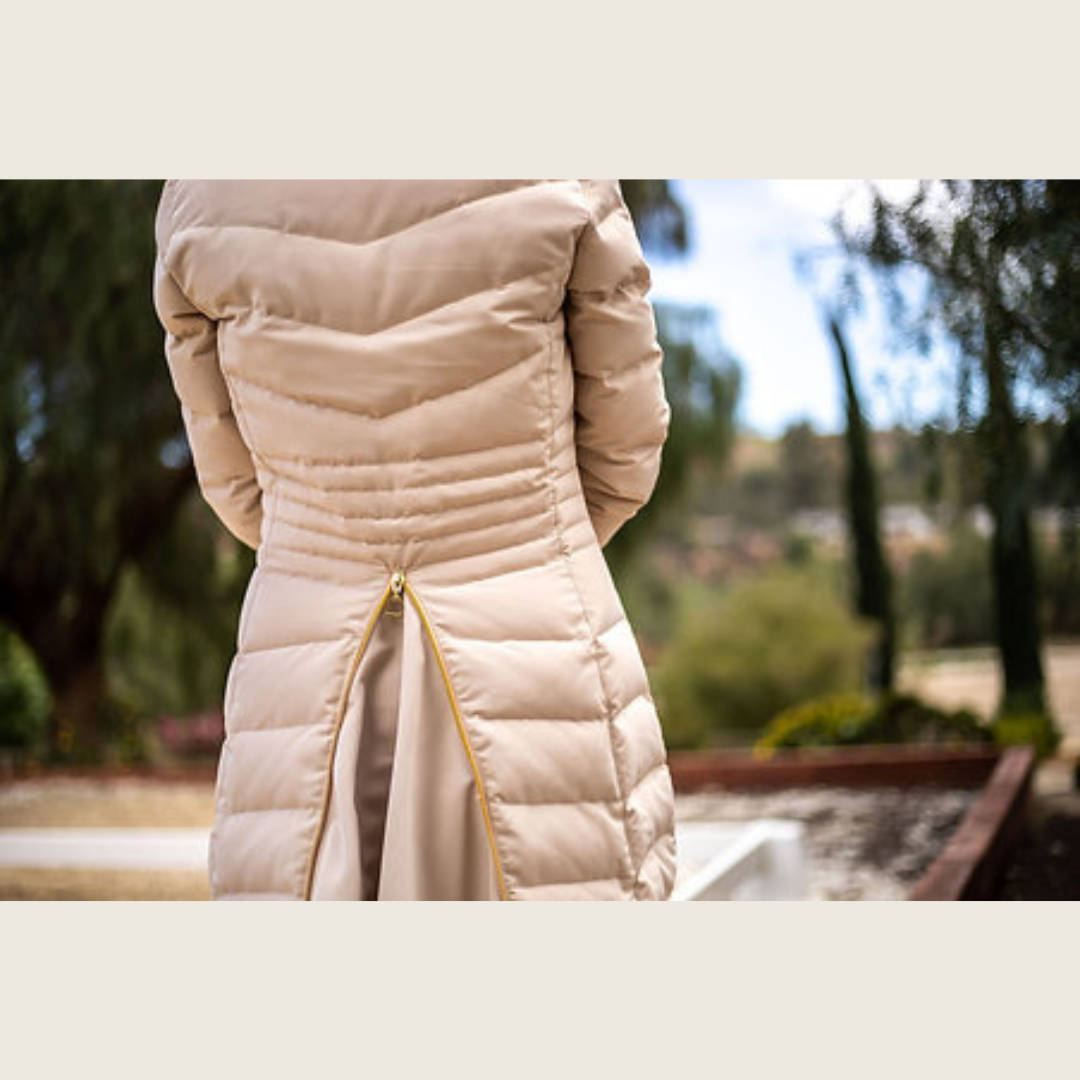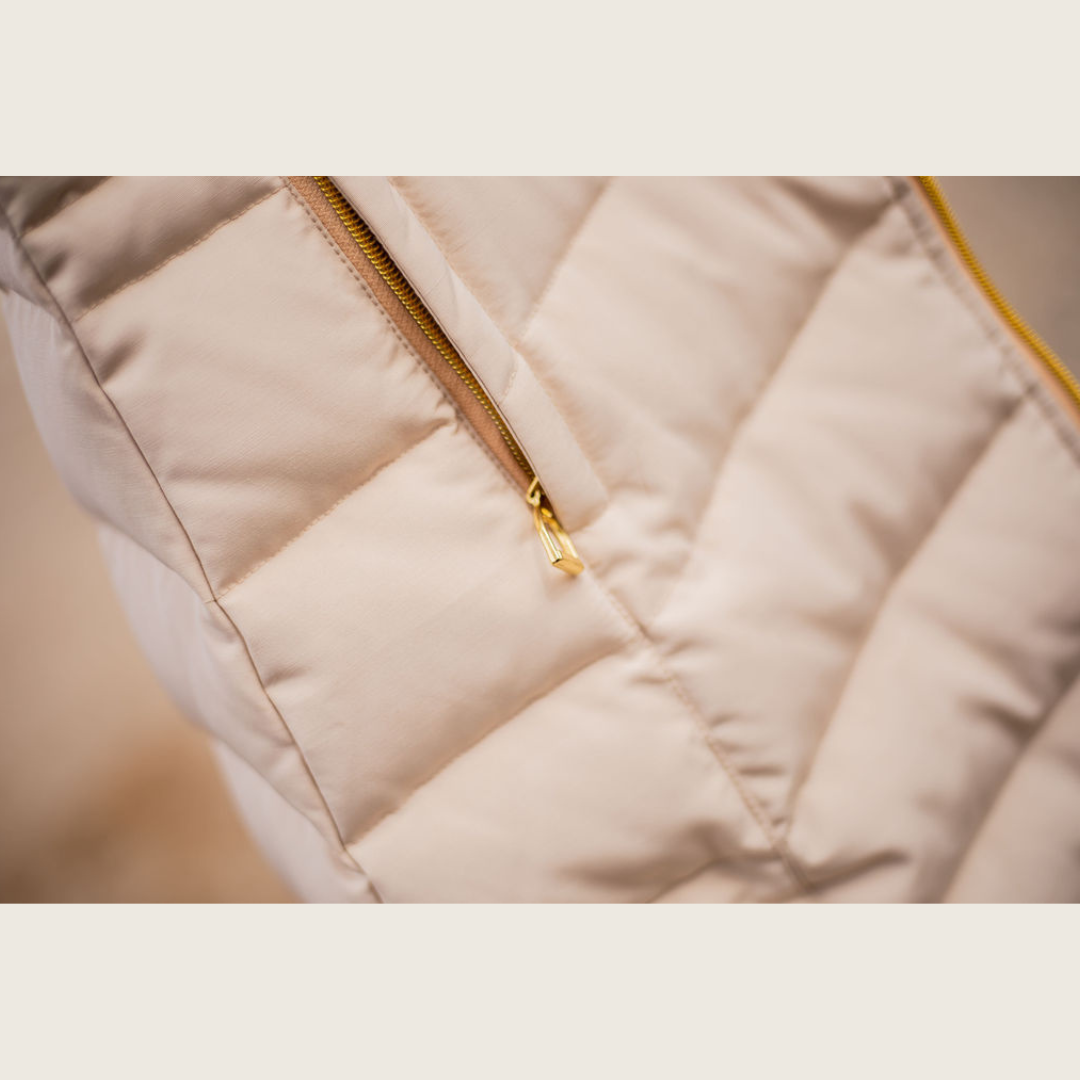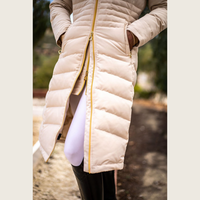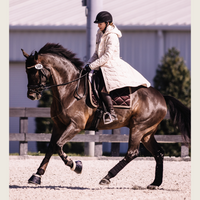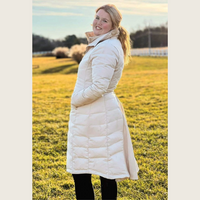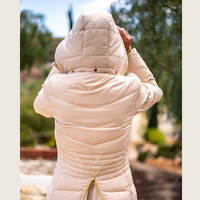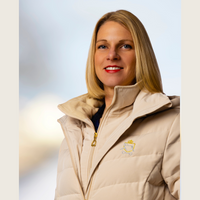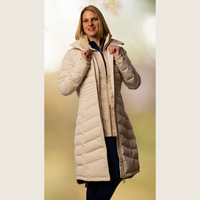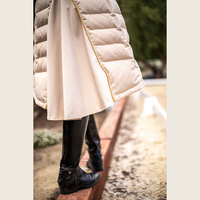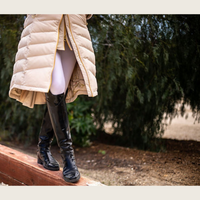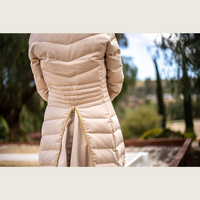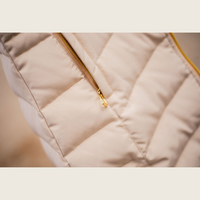 Cream Duck Down Riding Coat
The ultimate and super elegant winter coat with a plush duck-down filling to keep you warm and cozy in colors of lush cream and golden honey. 
Like our signature duck-down coat in black, the Contessa Collection version features a detachable hood and two leg straps to keep the coat in place while riding. The dual front paneling, two double stirrup zippers down the front, and a long zipper down the back create a unique and extra flattering silhouette, and allow for more comfort while riding
Machine washable & dryer safe:
When your coat needs a cleaning, just put it in the washing machine (on warm) and afterwards in the dryer (delicate or normal heat, stay away from extra hot) with a tennis ball (or 2 or 3) to let it bounce around and fluff those feathers back up. Your coat will be like new and maybe even a bit fluffier!

Gorgeous gold colored hardware offsets the elegant cream color of the coat. Every zipper has a stirrup zipper pull and the two front zippers have a double zipper pull each so that the coat can be adjusted to perfection for on and off the horse fit.

The zipper in the back converts the coat from slim-lined formfitting to a swingy luxurious line and allows draping the coat over the horse's back when riding.

The hood can be removed and easily reattached with push buttons.

Two elastic leg straps keep the coat from flapping when riding.

The two front pockets are deep and fleece lined to keep your hands warm and your things safely stored.

The inside lining features one of our signature chain-link prints.

XS – 0-2
S – 4-6
M – 8
L – 10
XL – 12
XXL - 14

If you are in between sizes or on the cusp, go a size up or down depending on what you are planning on wearing underneath the coat and if you prefer a more form fitting or relaxed fit.

Stunning and WARM
This coat was a life saver at the US Dressage Finals in Kentucky Nov 2022. I stayed warm and comfortable even with the miserable cold wind and sleet. Not to mention- it elevated my look!
This coat continues to impress. It washes beautifully and holds up to everything from cleaning stalls and multiple rides a day. Don't be afraid to get the cream! It stays surprisingly bright even though my gelding slimes me on a daily basis.
High quality
Stunning coat and wonderful quality.
Exactly what I was looking for
Exactly what I was looking for - most elegant and very flattering. I am feeling well dressed everywhere I go. Easy to take care of as well. The duck down really puffs up. The tennis ball in the dryer technique is genius!