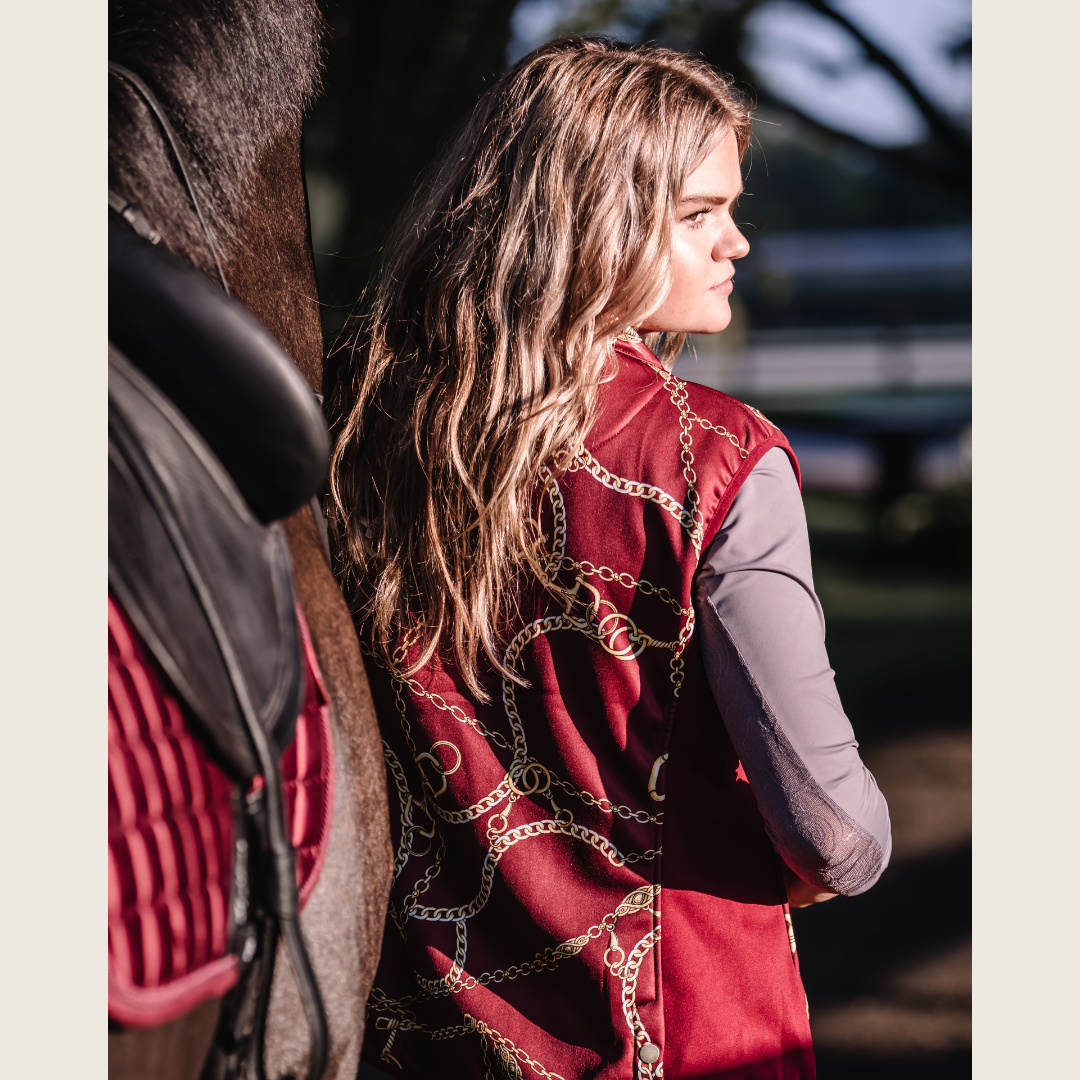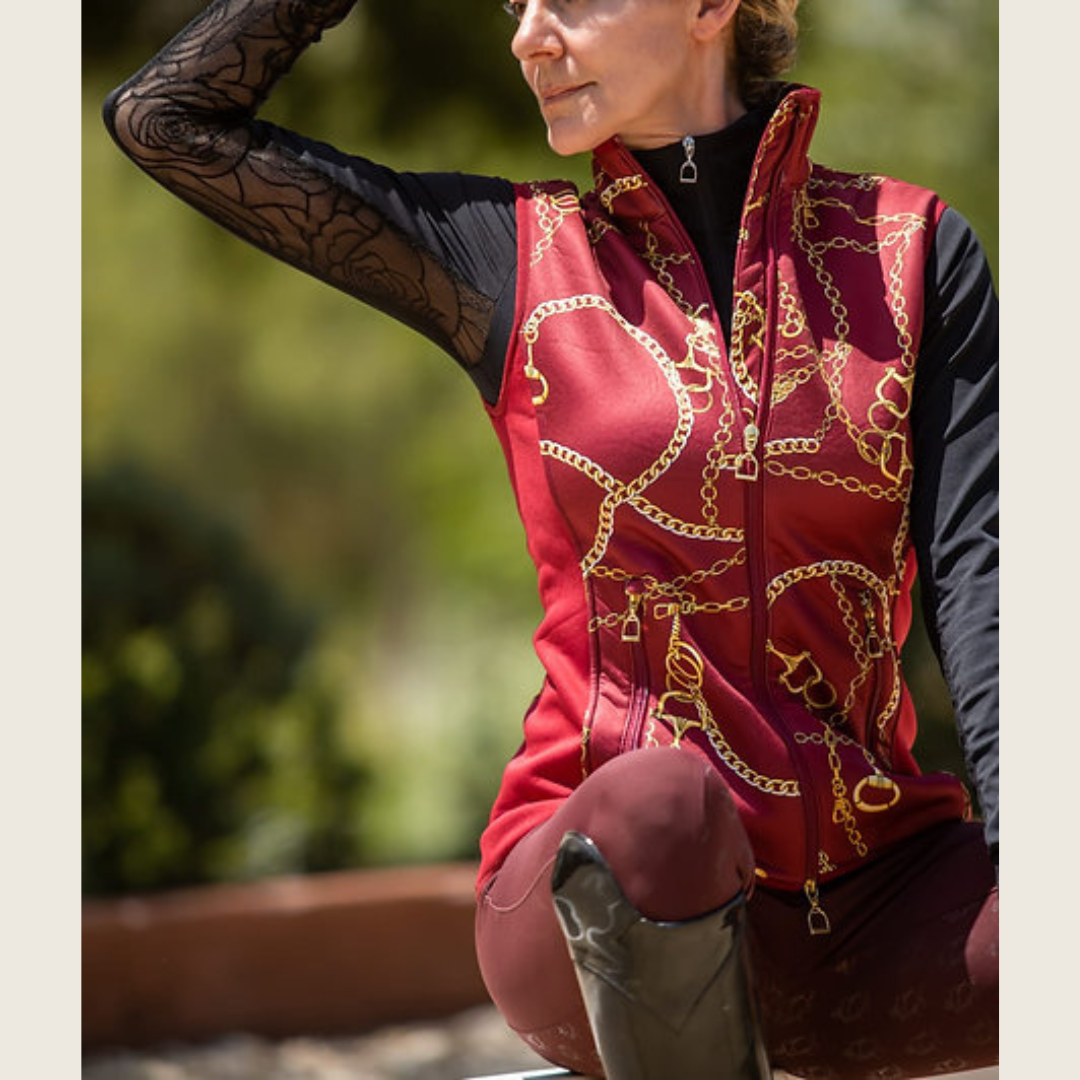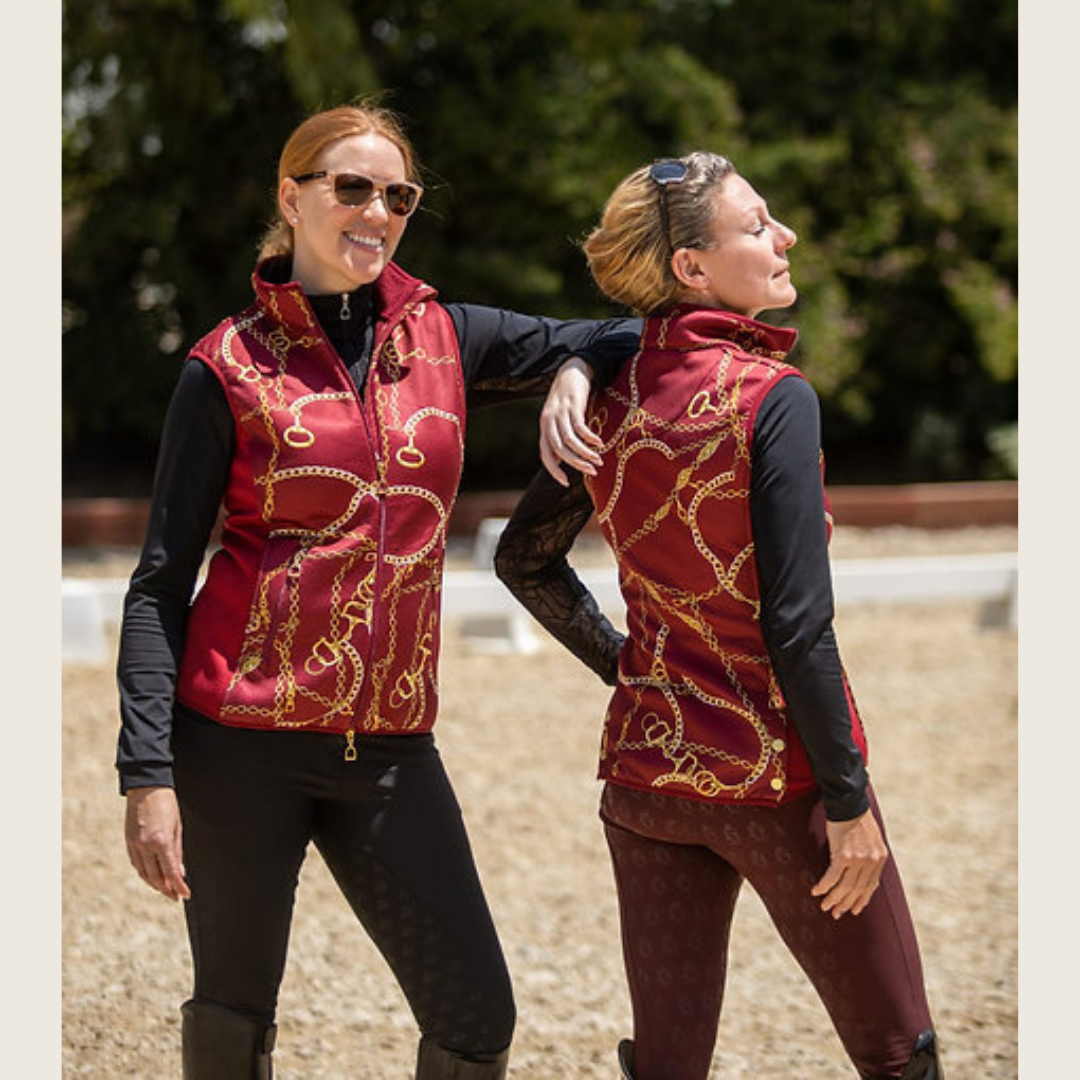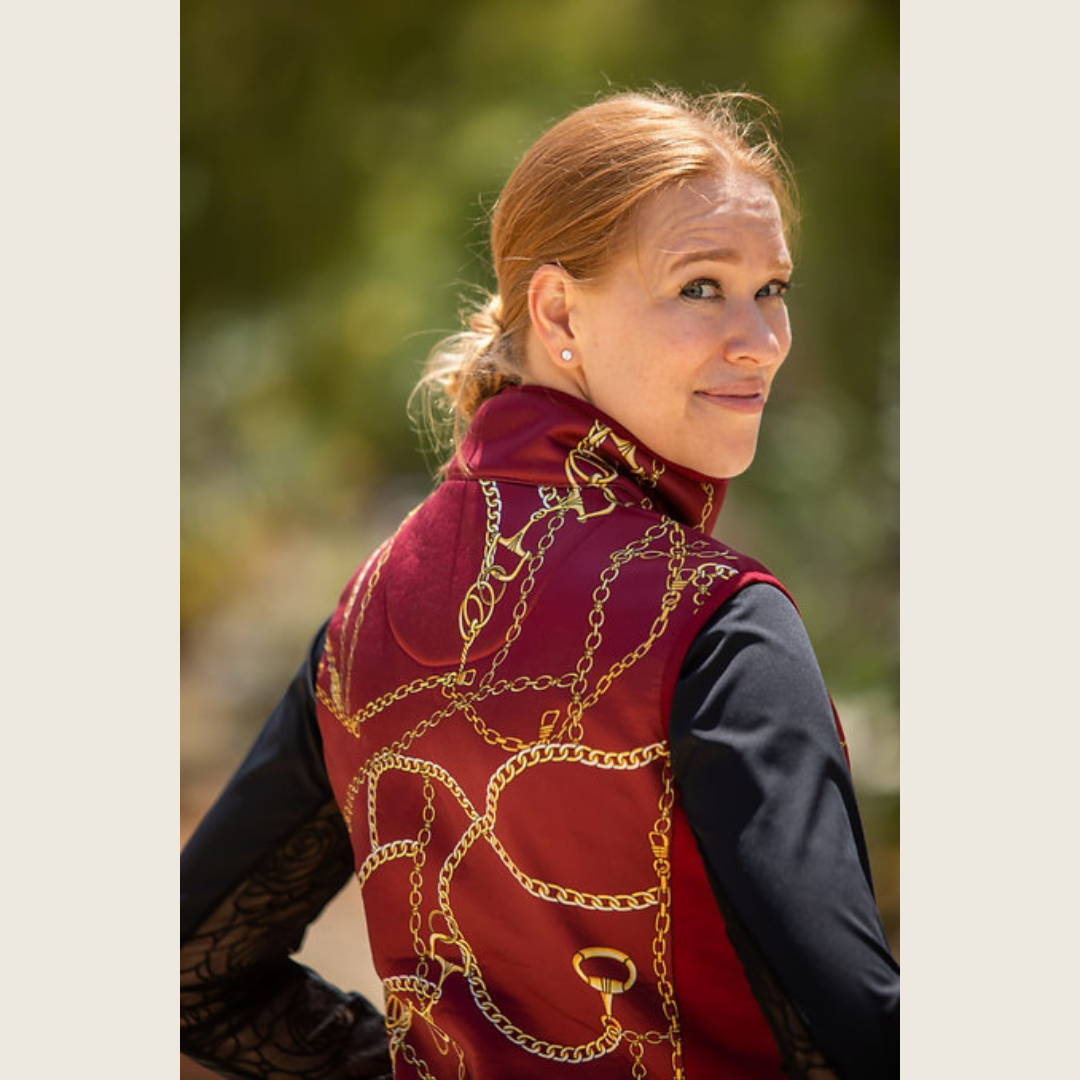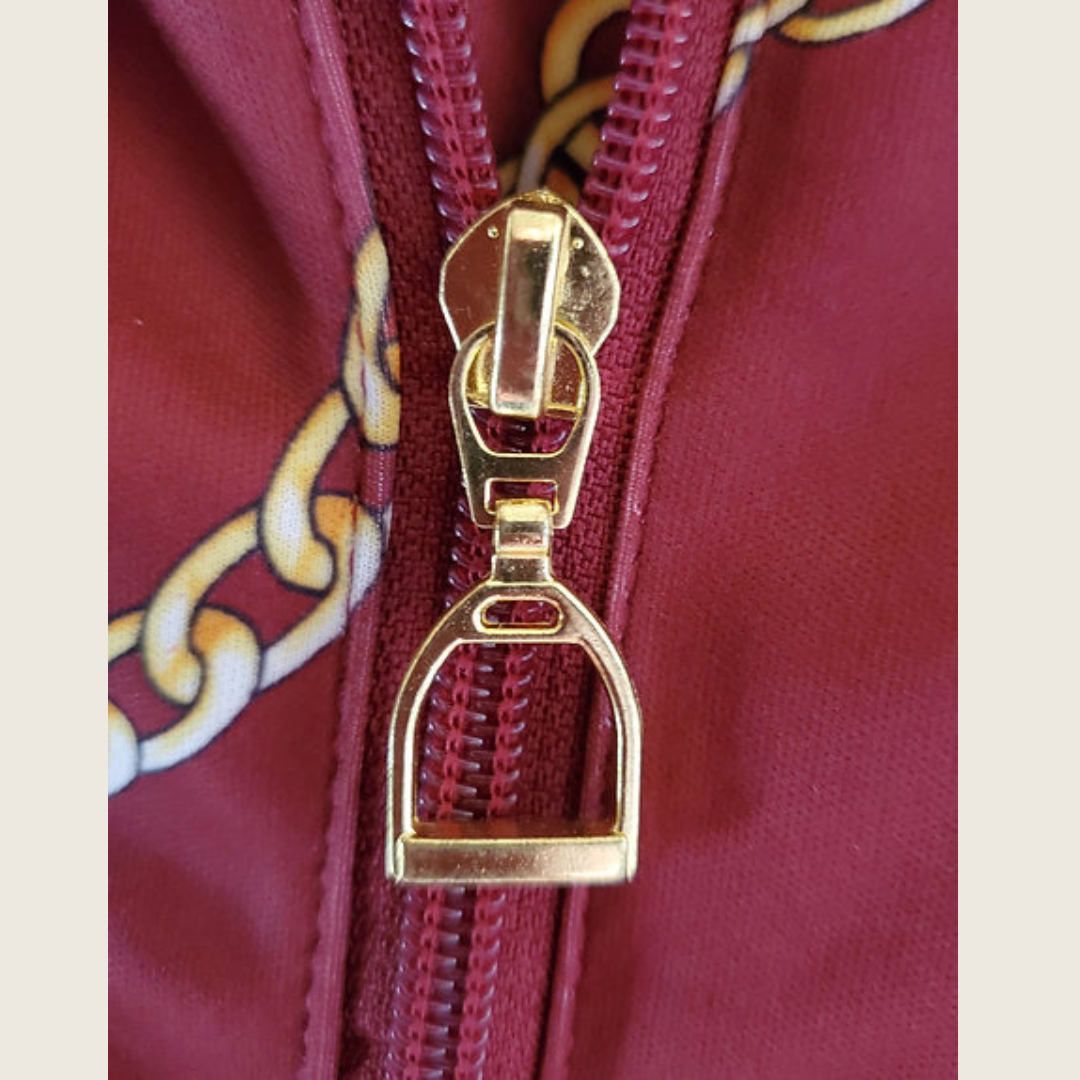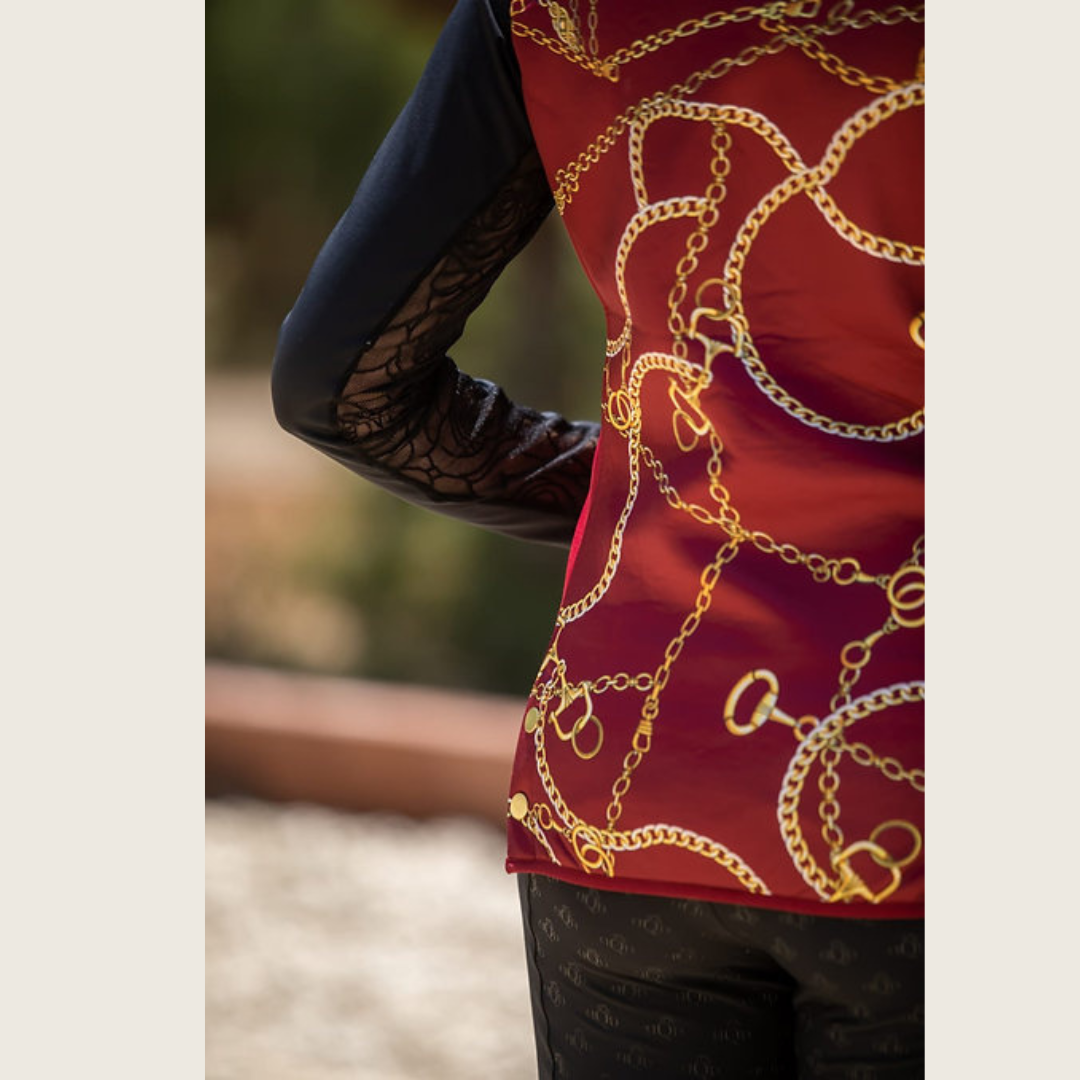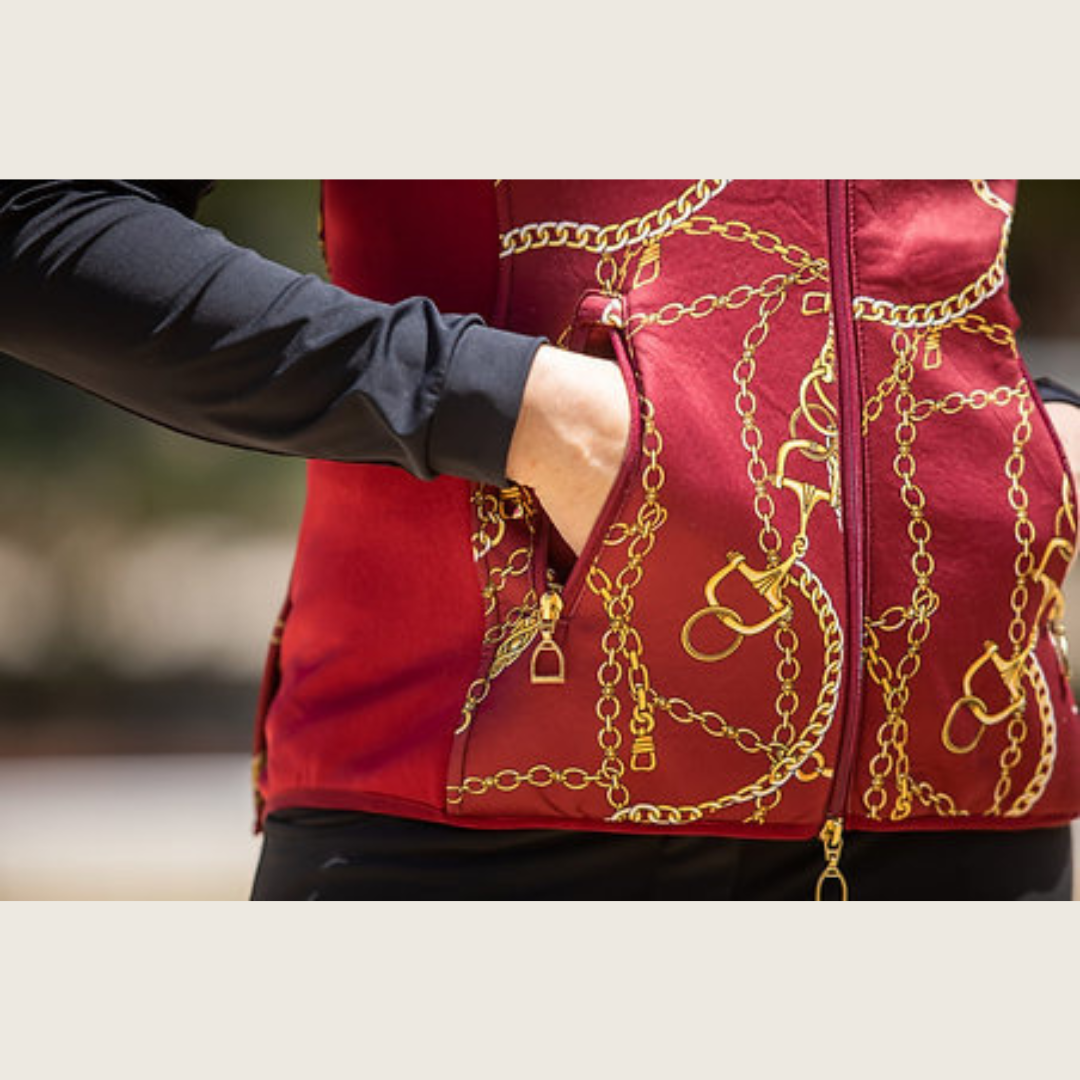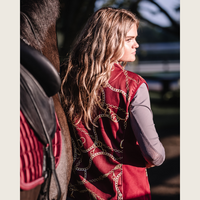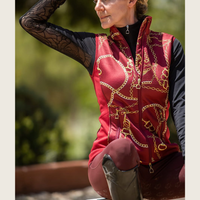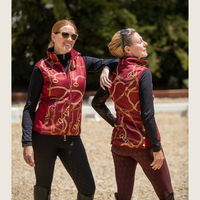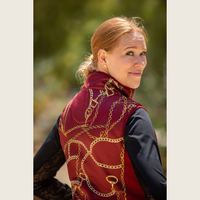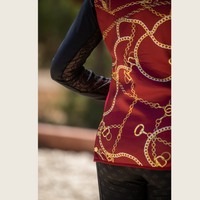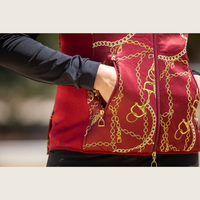 A burgundy colored, fleece-lined chain link print design vest perfect for cooler mornings and evenings, or as an added layer of warmth on more chilly days. Designed with mono-colored side panels for an extra flattering silhouette. Double stirrup zipper down the front and two push buttons on each side in the back for additional comfort when riding. The gold hardware pops against the rich burgundy color and picks up the gold of the classic signature chain-link print. 
The fit is designed to fit over a shirt or fitted sweater.
Machine washable. Dryer safe (stay away from hot, if possible).

A new design as part of the must have Dressage Queen Dream classics.
Gold colored hardware with our signature stirrup zipper pulls.

XS – 2-4
S – 6-8
M – 10
L – 10-12
XL – 12
XXL – 14-16

If you are in between sizes or on the cusp, go a size up or down depending on what you are planning on wearing underneath the jacket and if you prefer a more form fitting or relaxed fit.

Stunning pattern
Stunning pattern and the zipper pulls are like little jewelry accessories