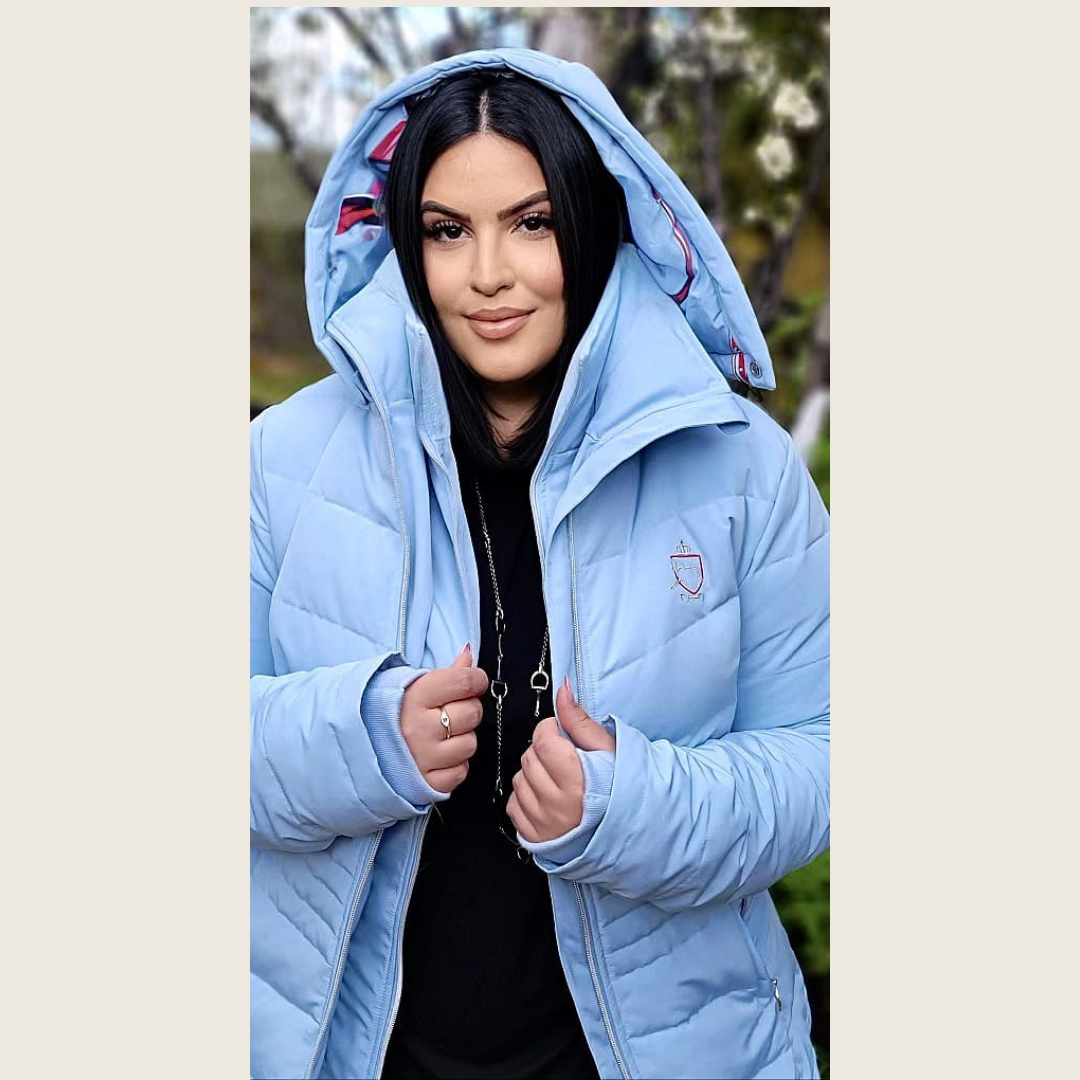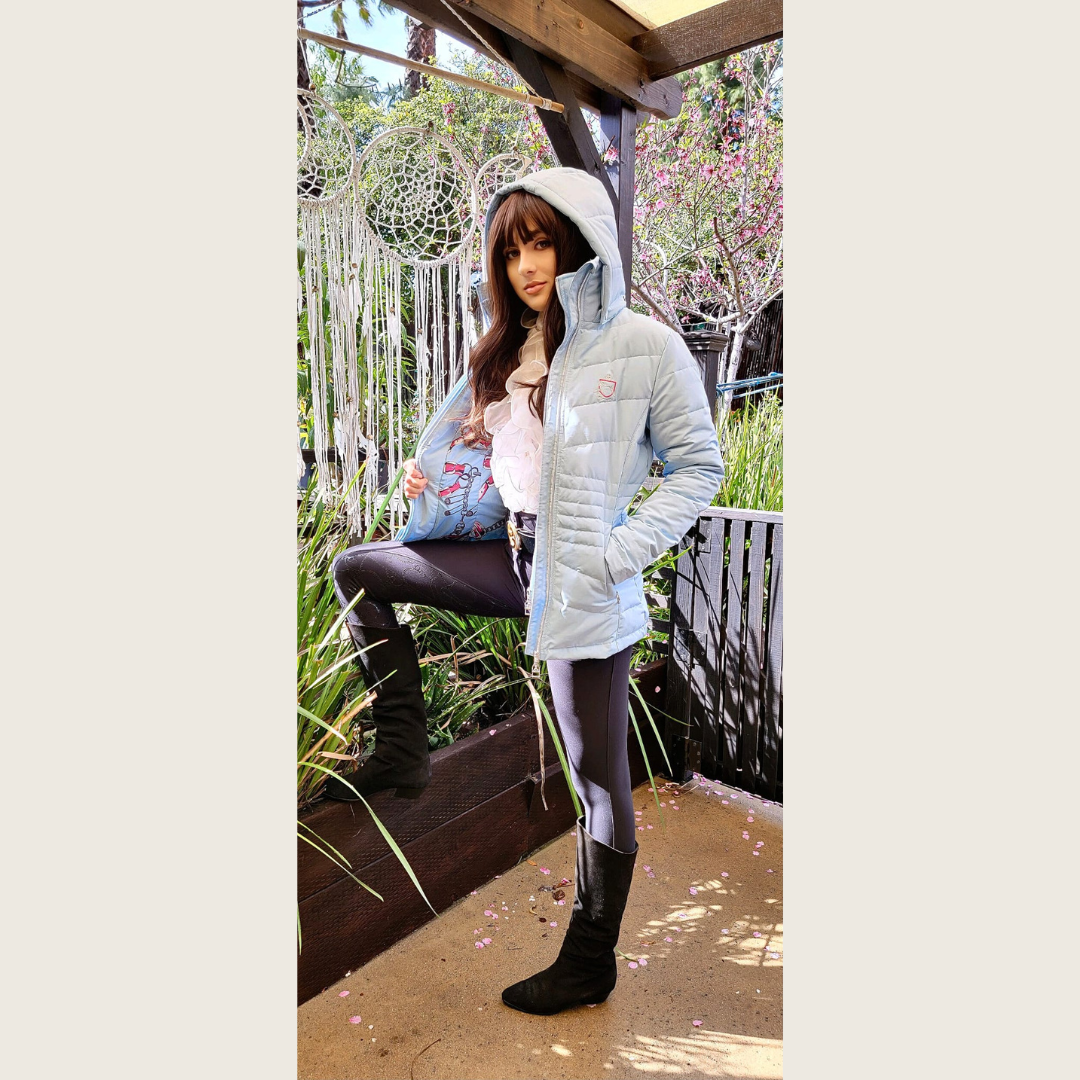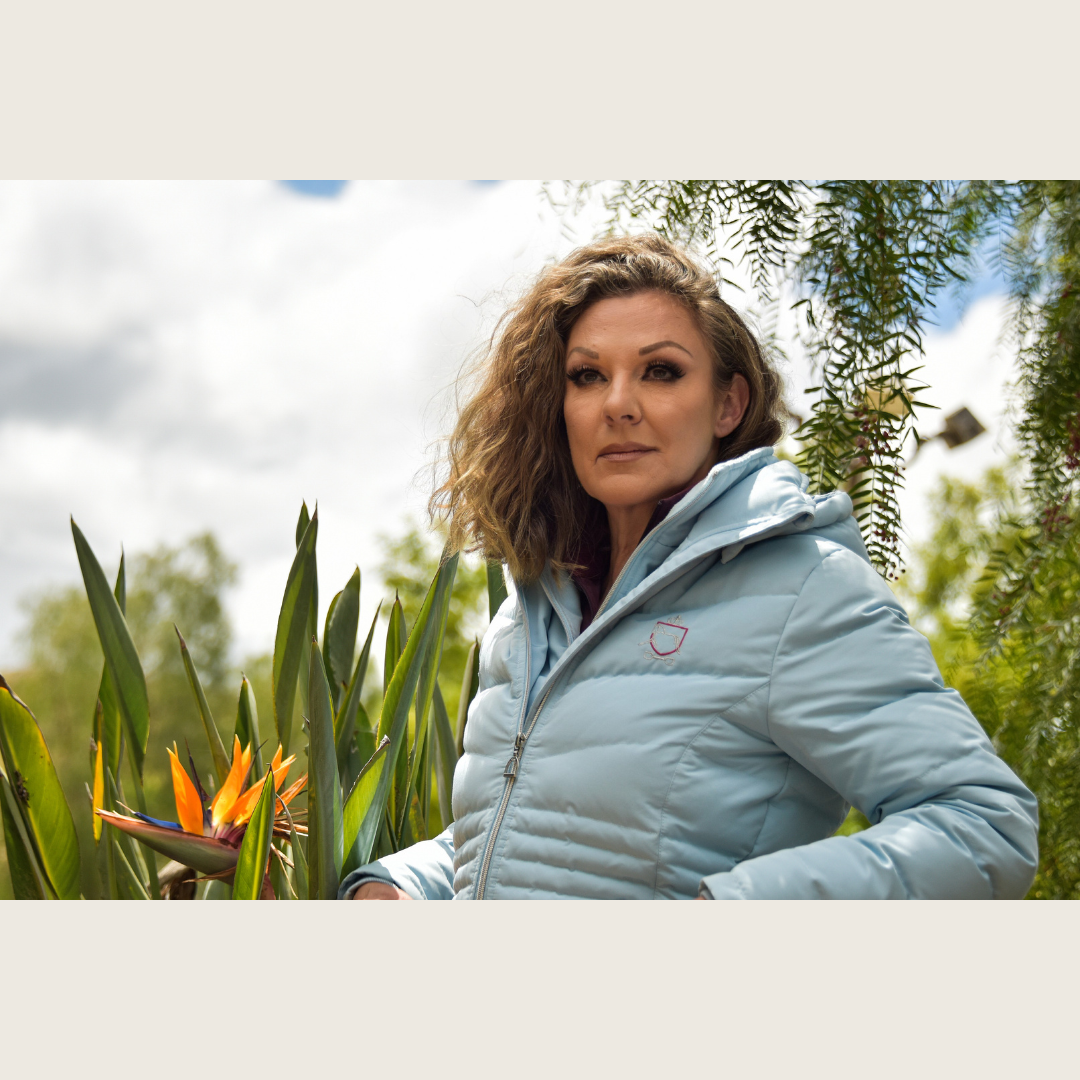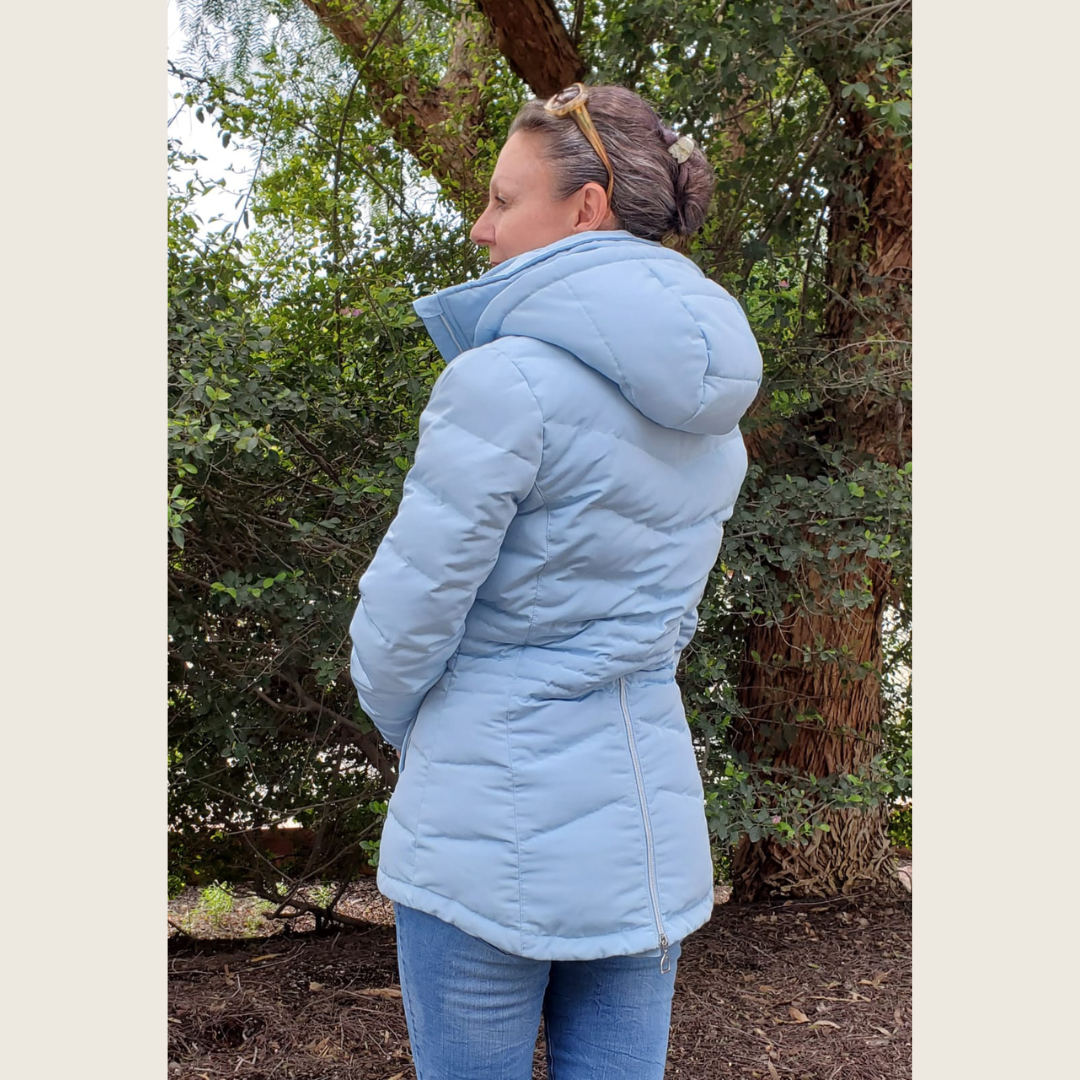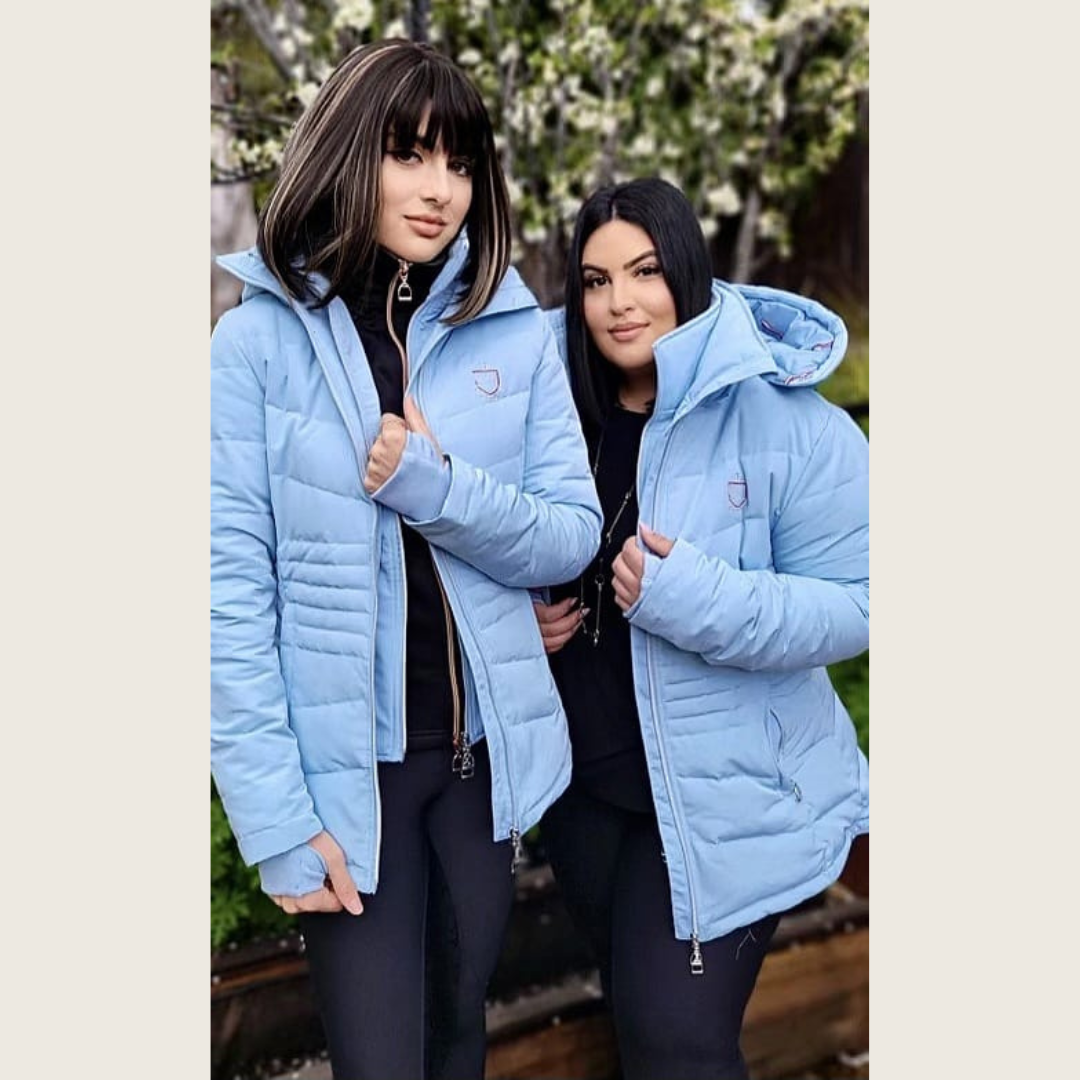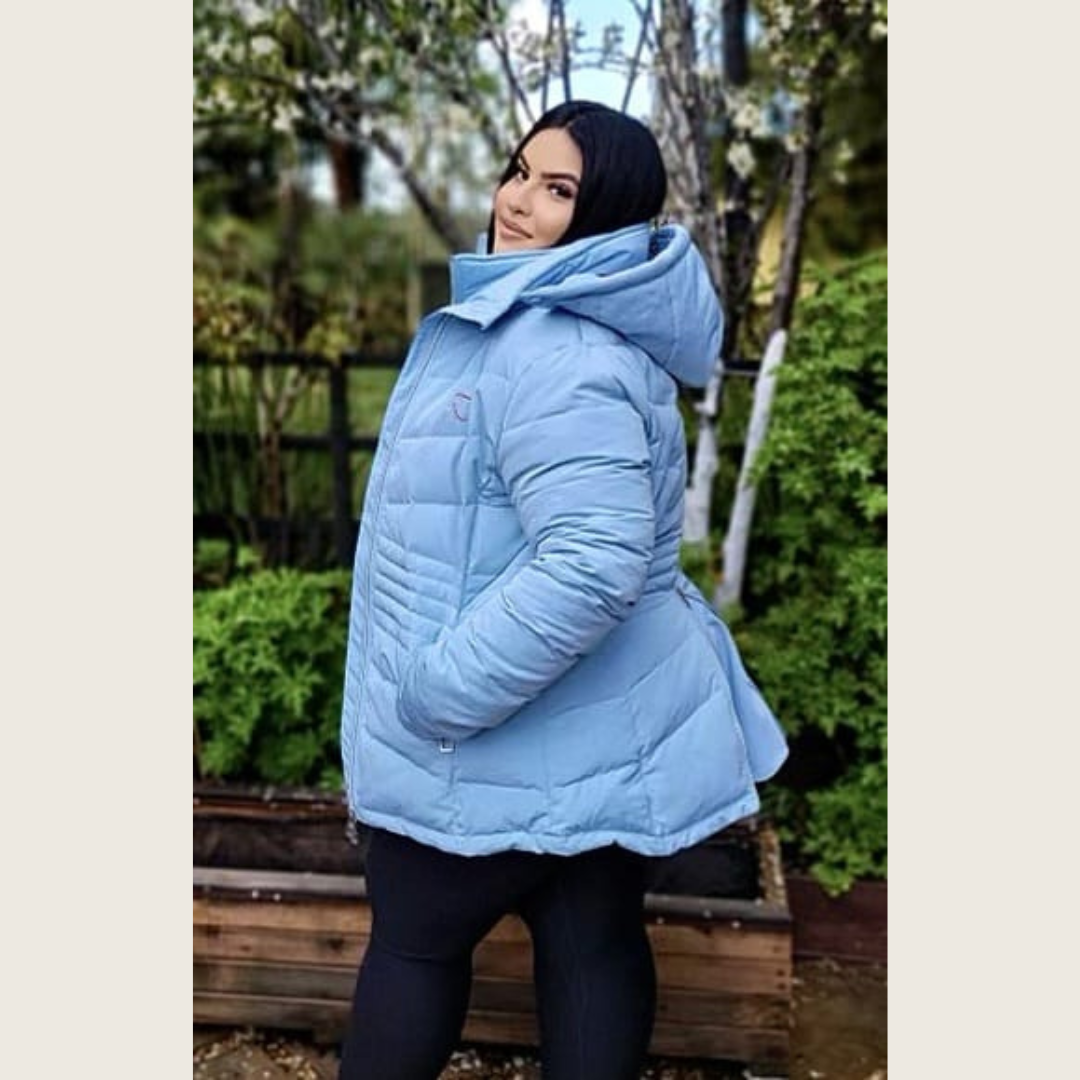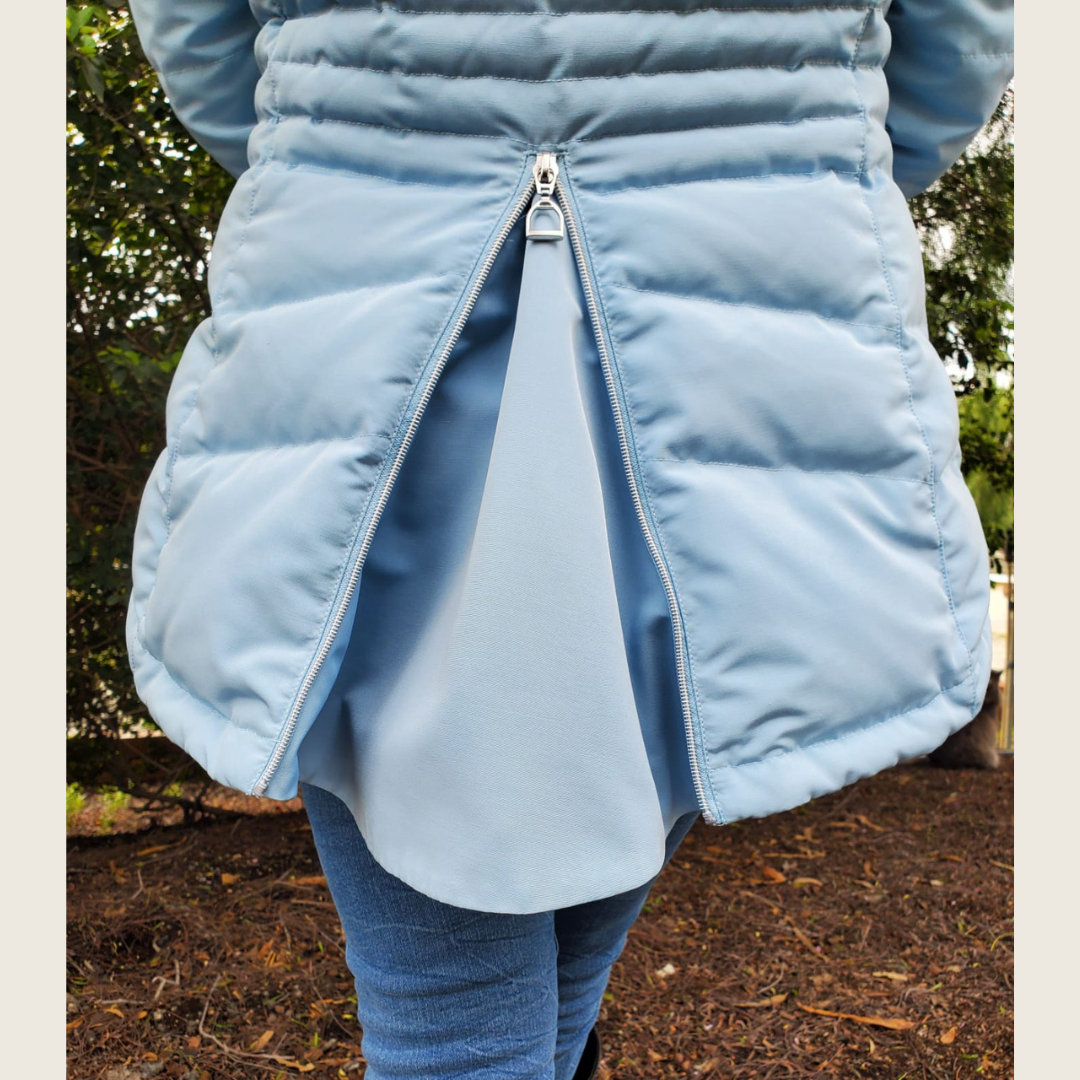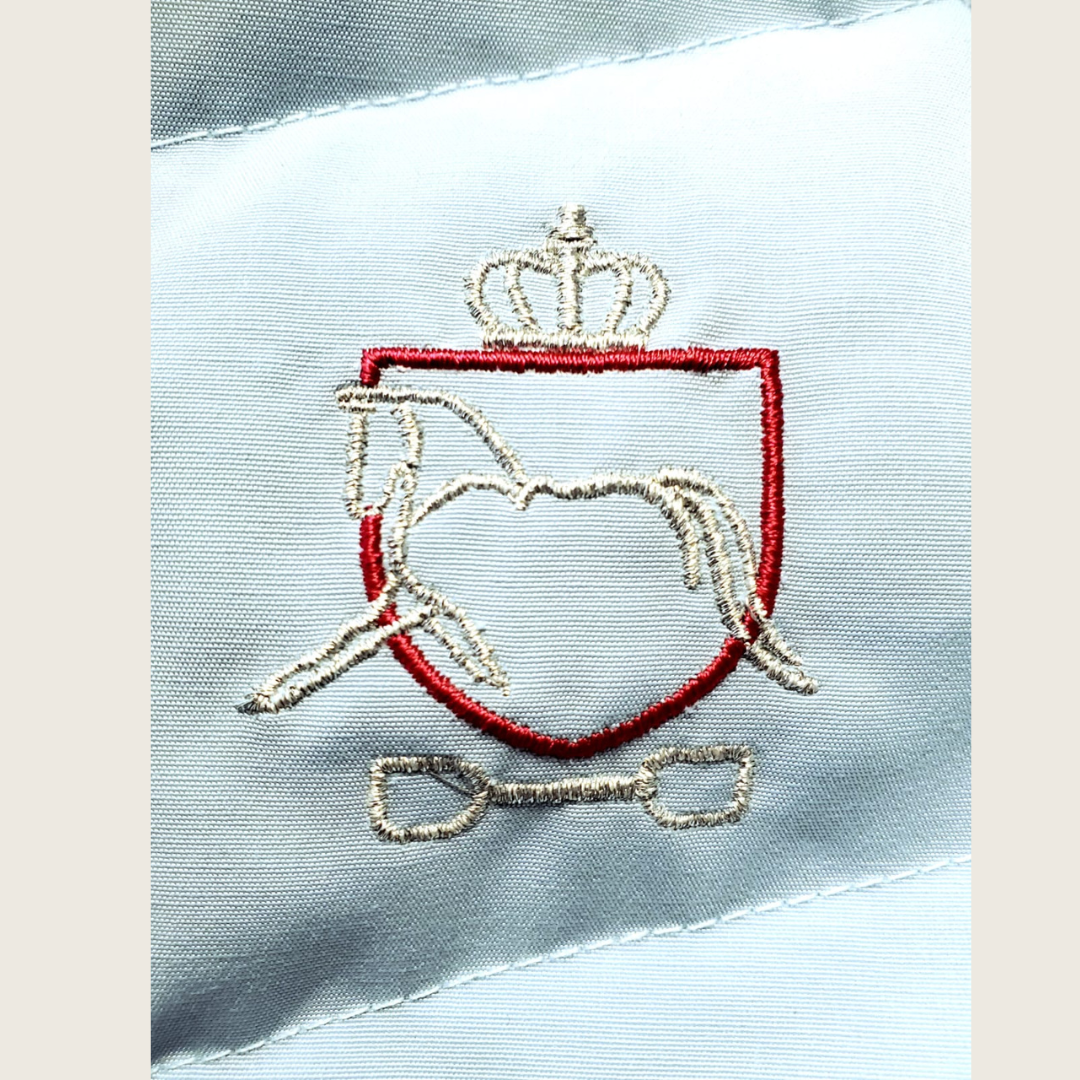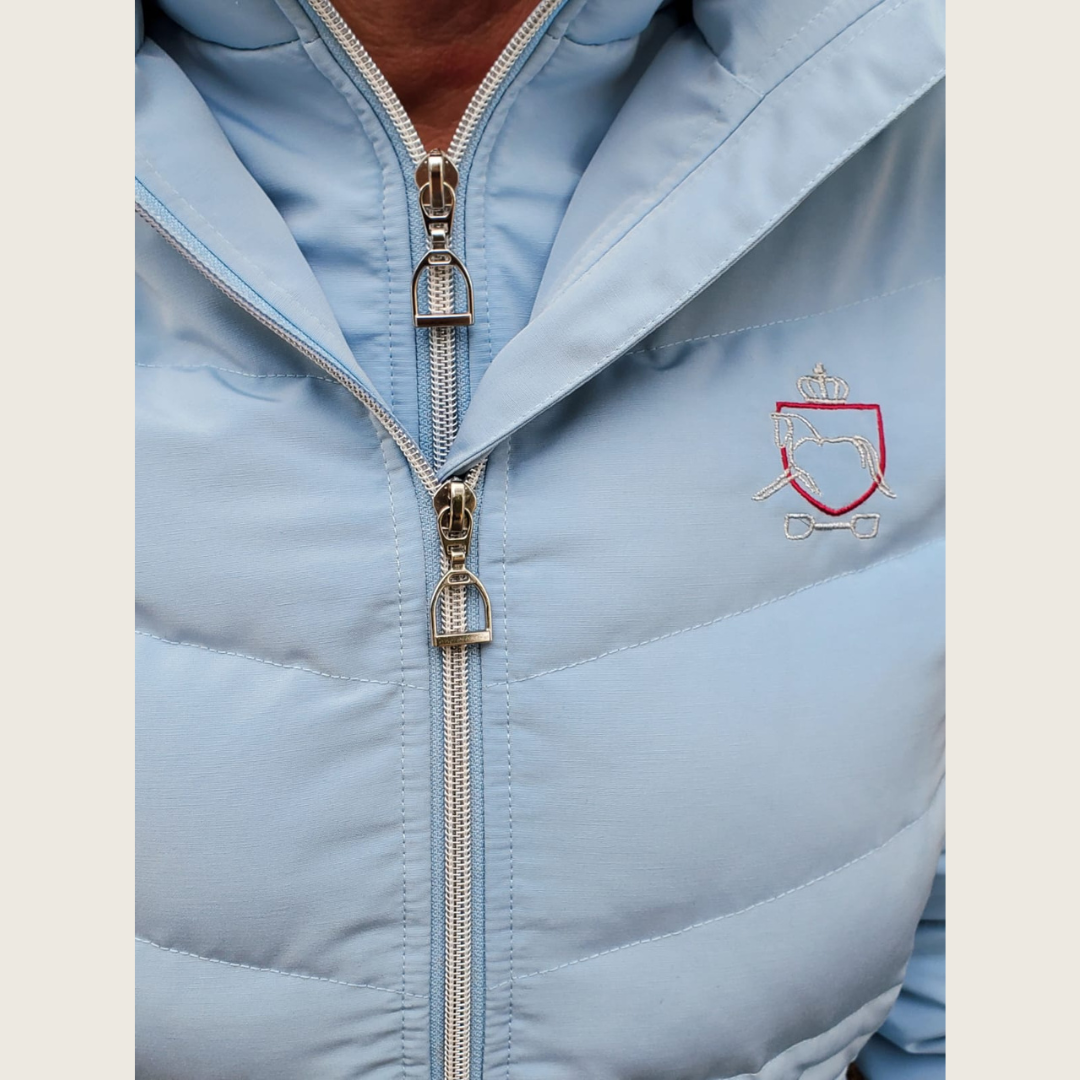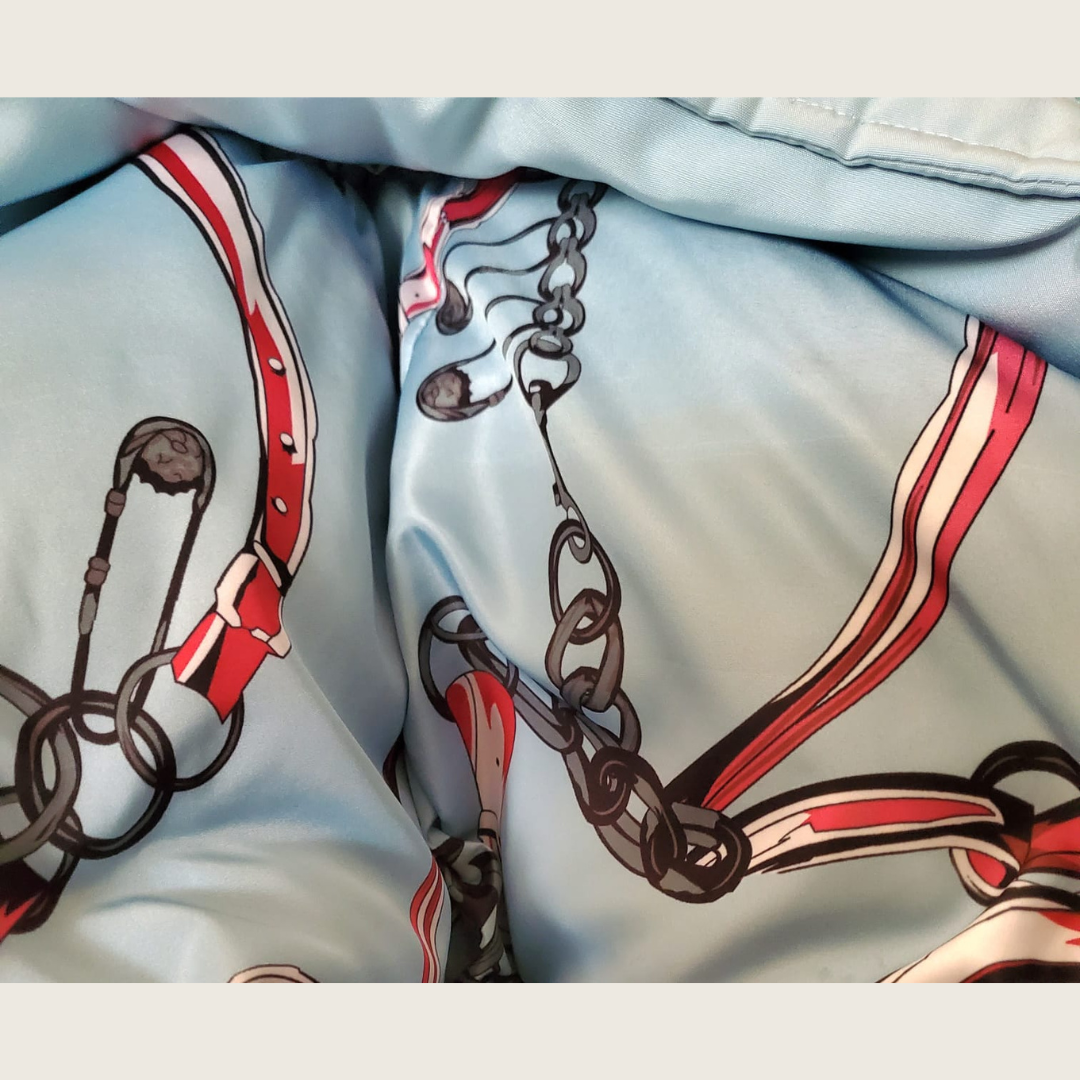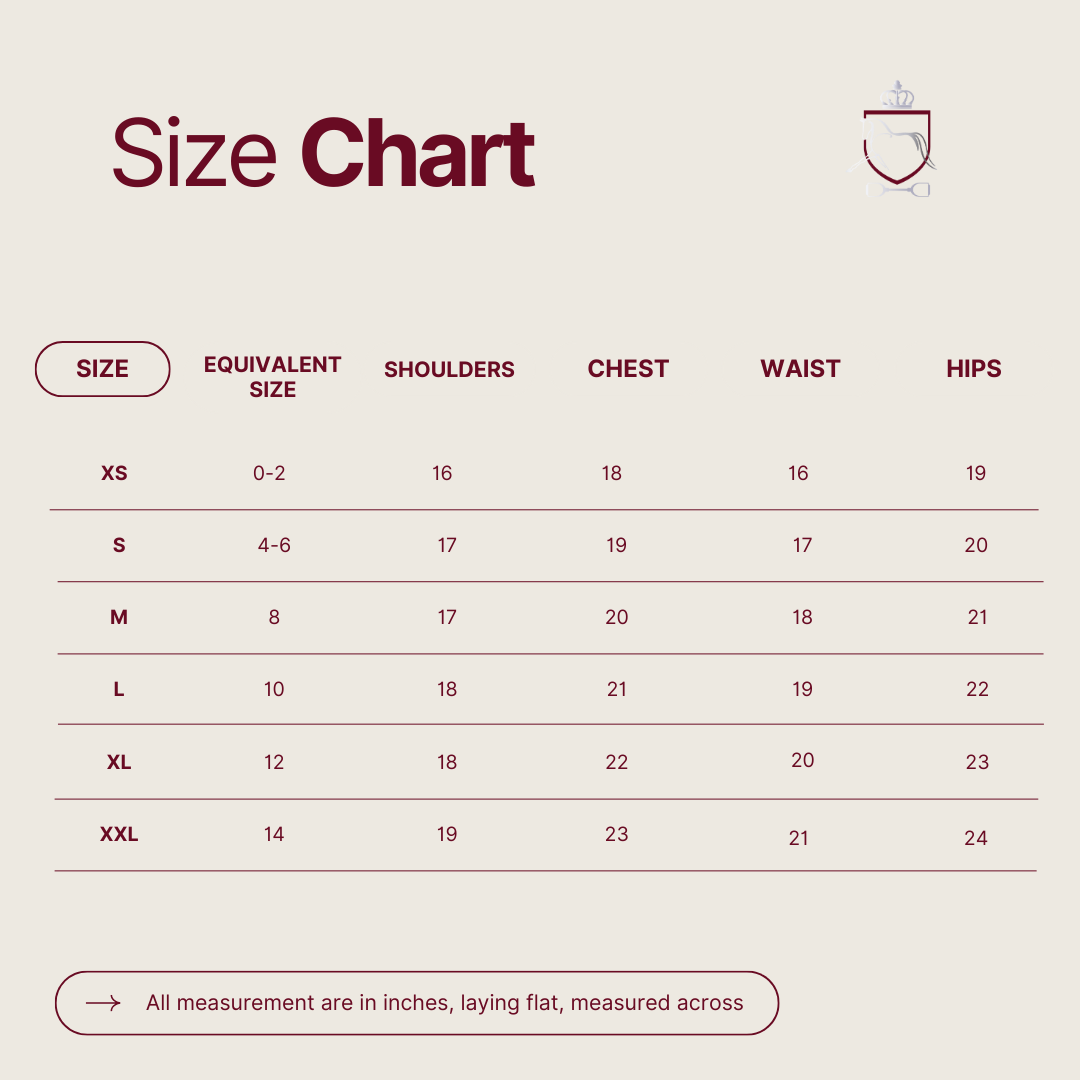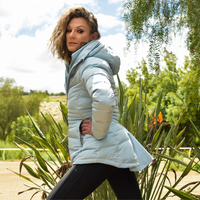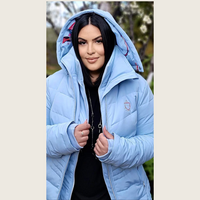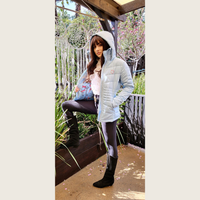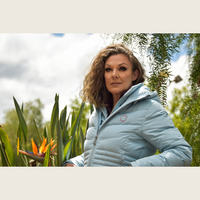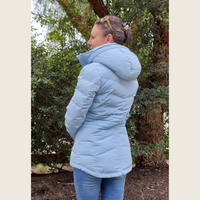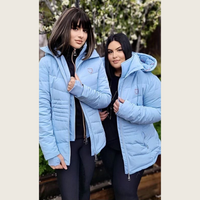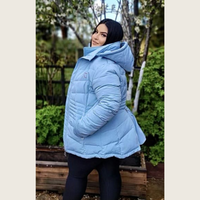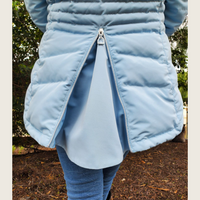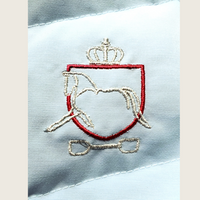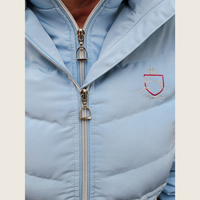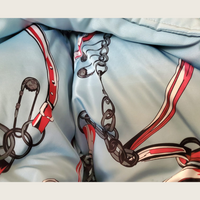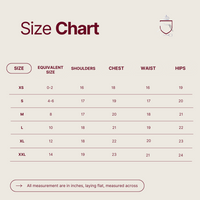 Ice Blue Duck Down Riding Jacket
The perfect winter puffer jacket with a plush duck-down filling featuring a detachable hood, dual front paneling, two double stirrup zippers down the front, and a zipper down the back to create a unique and extra-flattering silhouette. The ice blue color is offset by the magenta-laced brand-new chain link pattern design on the inside of the hood and the lining.  
Machine washable & dryer safe:
When the jacket needs a cleaning, just put it in the washing machine (on warm) and afterward in the dryer (delicate or normal heat, stay away from extra hot) with a tennis ball (or two or three) to let it bounce around and fluff those feathers back up. Your jacket will be like new in no time!

Cool silver-colored hardware complements the icy blue of the coat. Every zipper has a stirrup zipper pull and the two front zippers have a double zipper pull each so that the coat can be adjusted to perfection for on and off the horse fit.

The zipper in the back converts the jacket from slim-lined form fitting to a swingy luxurious hourglass silhouette.

The hood can be removed and easily reattached with push buttons.

The two front pockets are deep and fleece lined to keep your hands warm and your things safely stored.

The inside lining has a brand new chain-link print with a dash of magenta to make this special edition item stand out.
XS – 0-2
S – 4-6
M – 8
L – 10
XL – 12
XXL - 14

If you are in between sizes or on the cusp, go a size up or down depending on what you are planning on wearing underneath the coat and if you prefer a more form- fitting or relaxed fit.

The Color
I am in love with the color and the jacket is snuggly warm and super chic