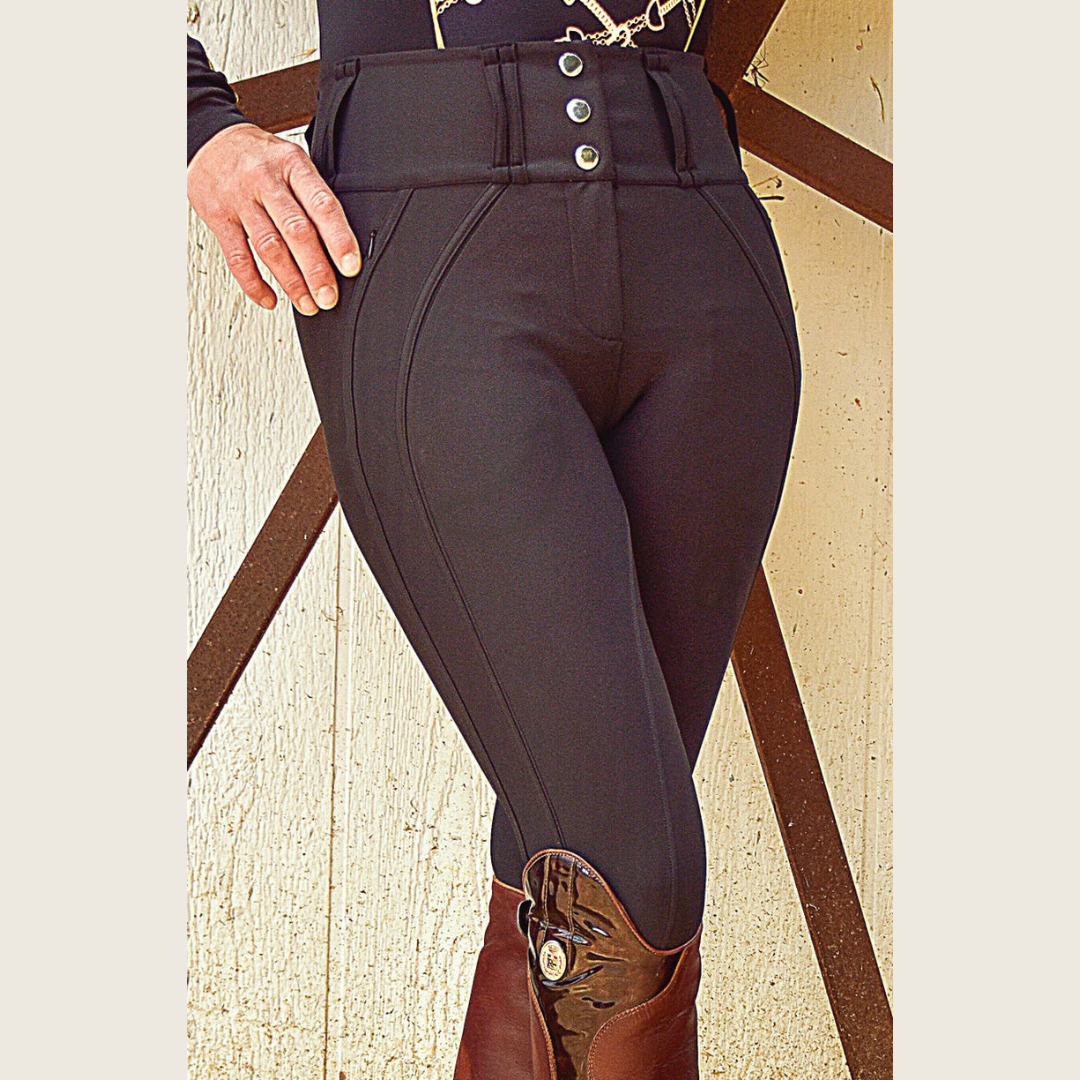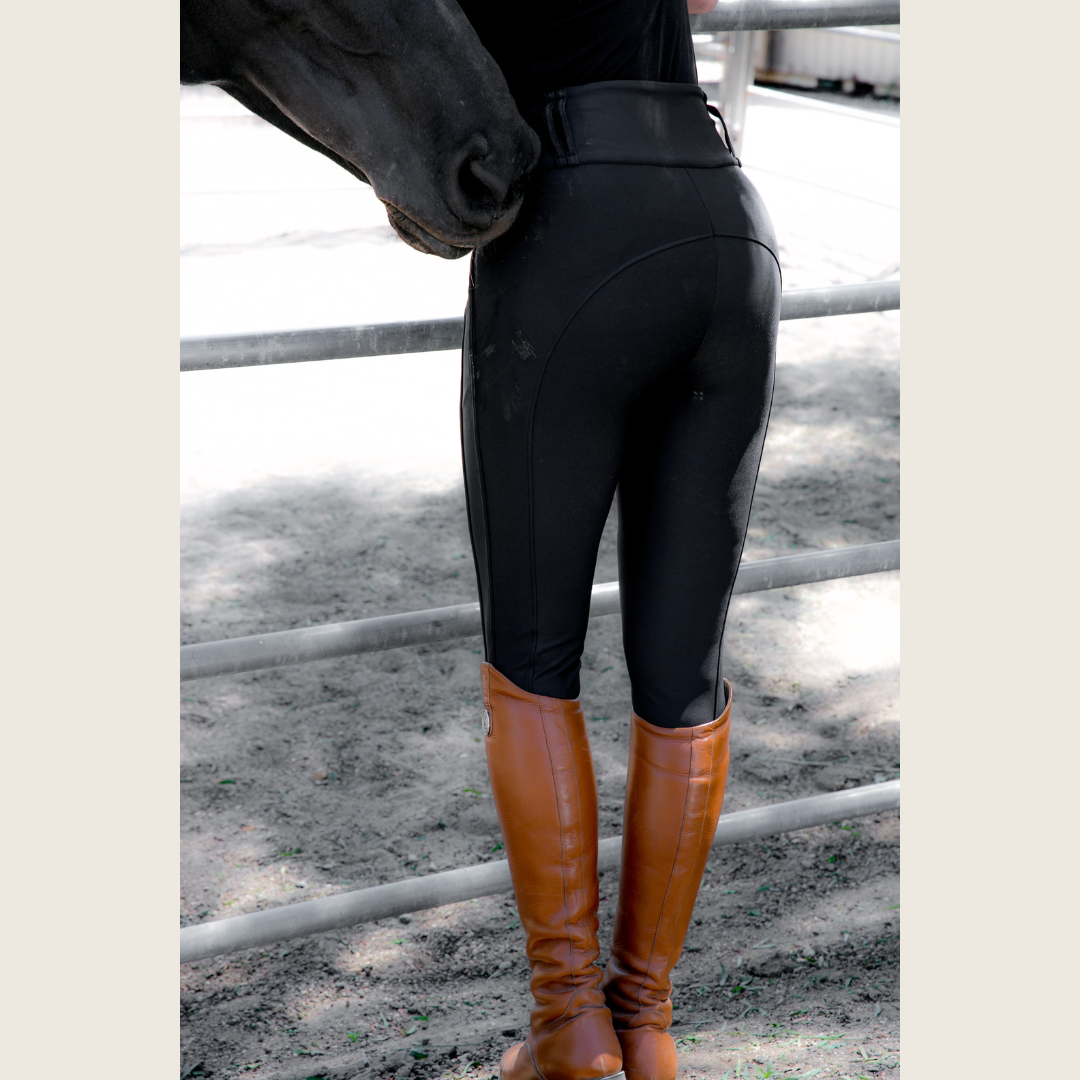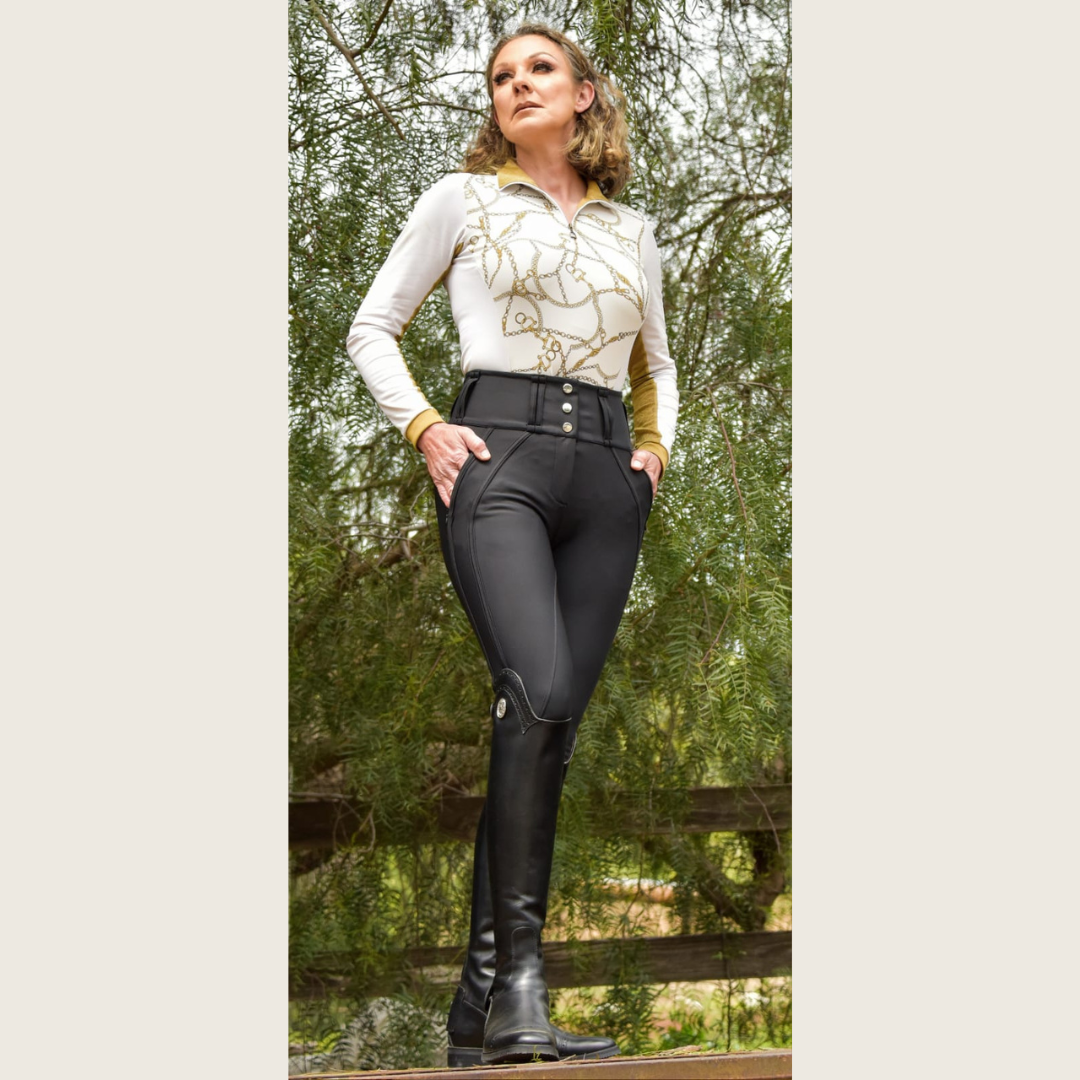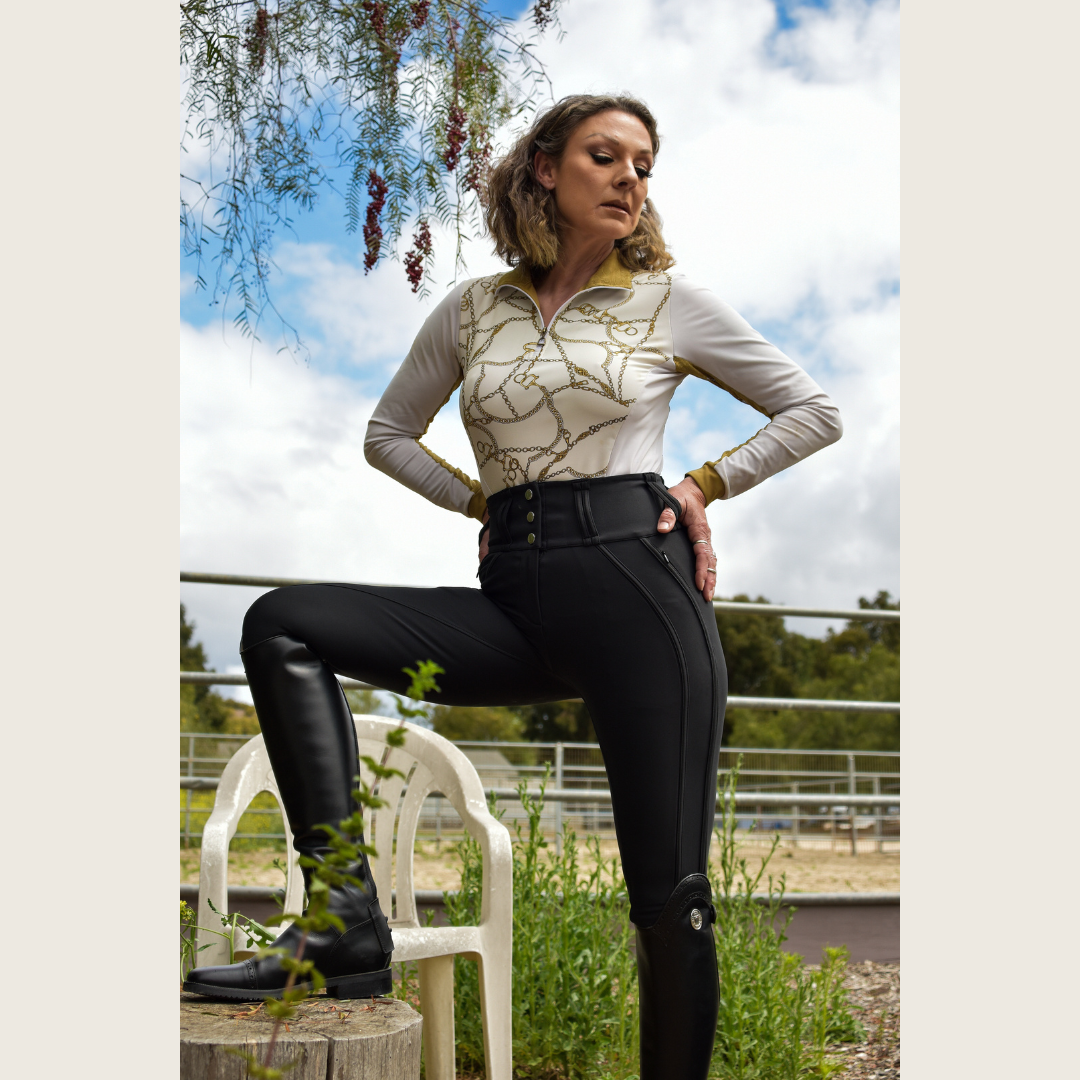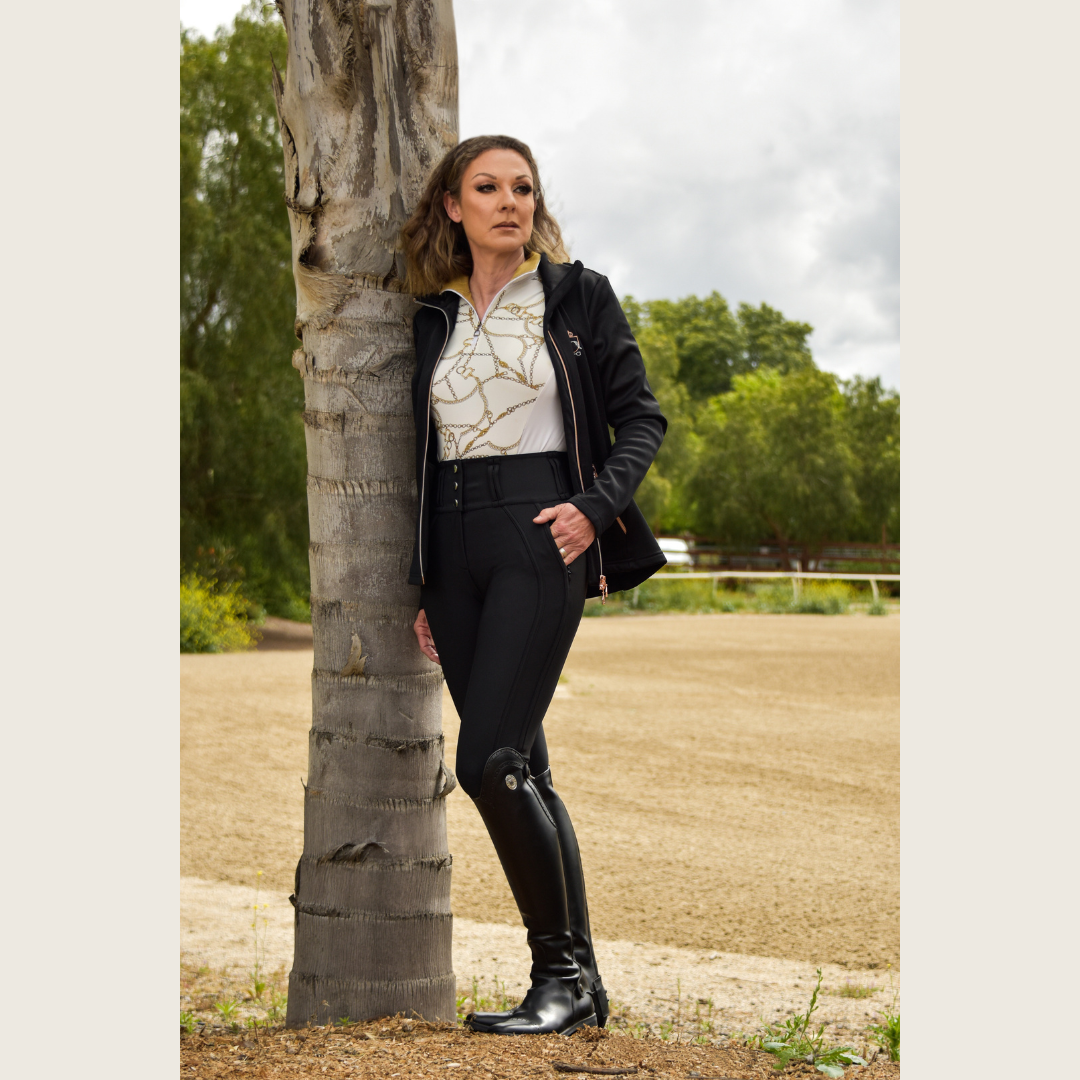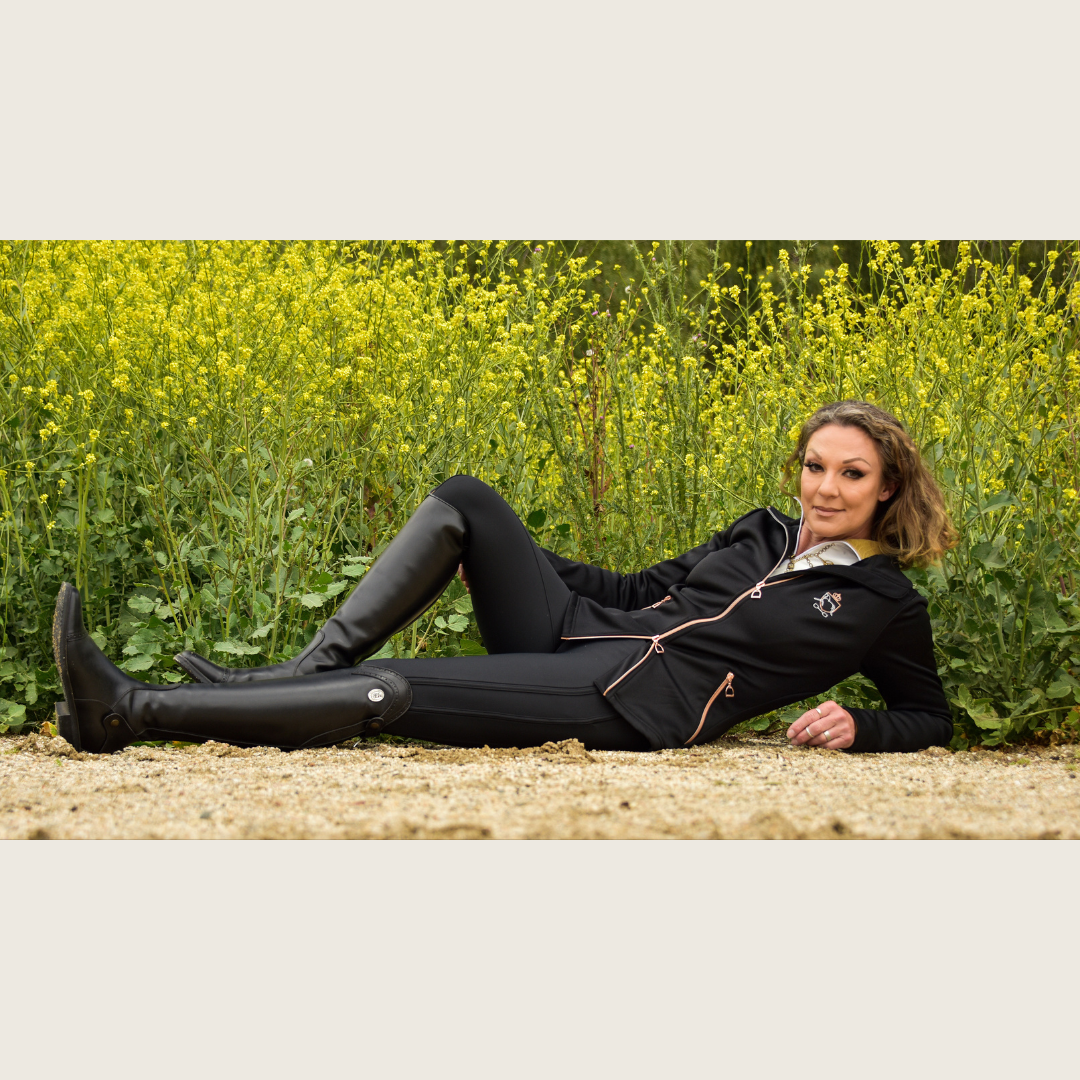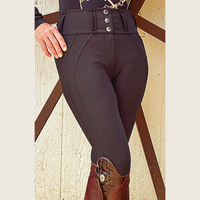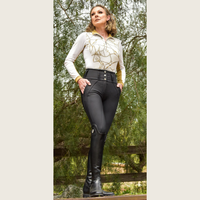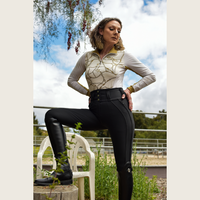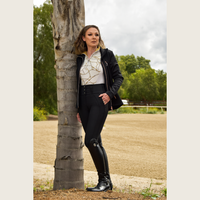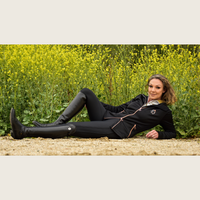 A brand new approach to riding breeches for the advanced rider without silicone for a truly independent seat. No more sticking to car seats, or undesirable marks on your saddle - a real seamless transition from the arena to wherever life takes you after the barn.
Our signature silky soft and legging like material allows the breeches to mold to the body creating the perfect comfortable fit. The flattering high-waisted breech features three hook buttons and a zipper in the front and two extra deep pockets inserted into the detailing with zipper closures. The double stripe details along the legs accentuate an ultra flattering silhouette. A large pocket that fits a phone or treats is inserted into the waistband in the back. Six belt loops allow for your favorite belt to be added to further enhance the stylish look of this unique riding pant.
78% polyester and 22% spandex.
Machine washable. Hang dry, if possible.
Classic full-seat cut

Double stripe design to create an ultra-flattering silhouette

Two deep front pockets with zippers inserted into the detailing

Large phone pocket inserted into the waistband in the back

Six double belt loops with additional small loops to thread your headphone cable through


XS – 0-2 (23-25)
S – 4- 6 (26 -28)
M – 8-10 (29 -31)
L – 12 (32- 33)
XL – 14 (34-35)

If you are in between sizes, go up or down depending on of you prefer a tighter or more relaxed fit. The breeches are very stretchable!
Very elegant, Beautifully cut
Very elegant, beautifully cut, great stitching and super comfortable
My absolute Favorite Breeches
Flattering, comfortable, great in the saddle and beyond - my absolutely most favorite pair of breeches!
Secure in the Saddle
I am staying nice and secure in the saddle and the breeches fit my body type incredibly well!