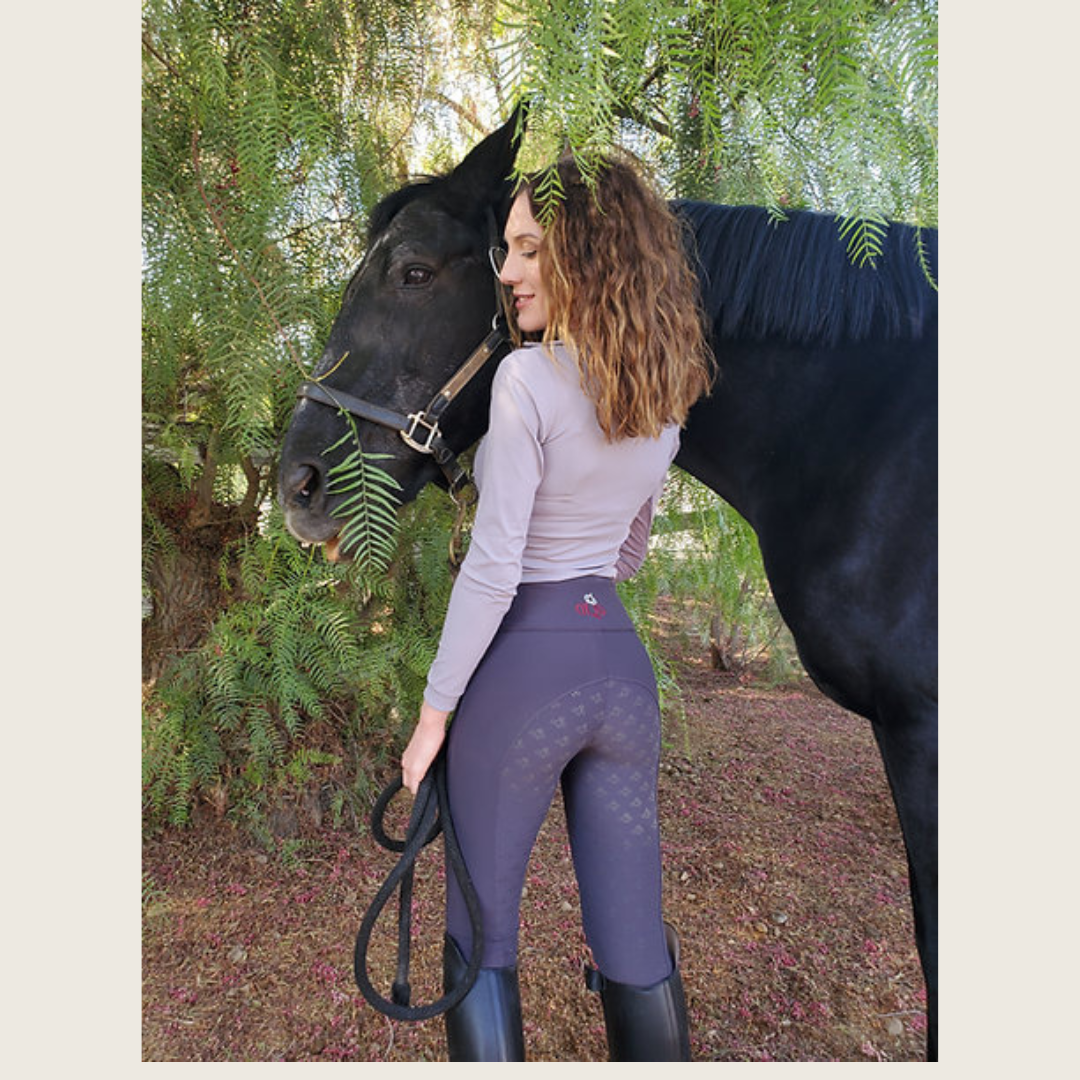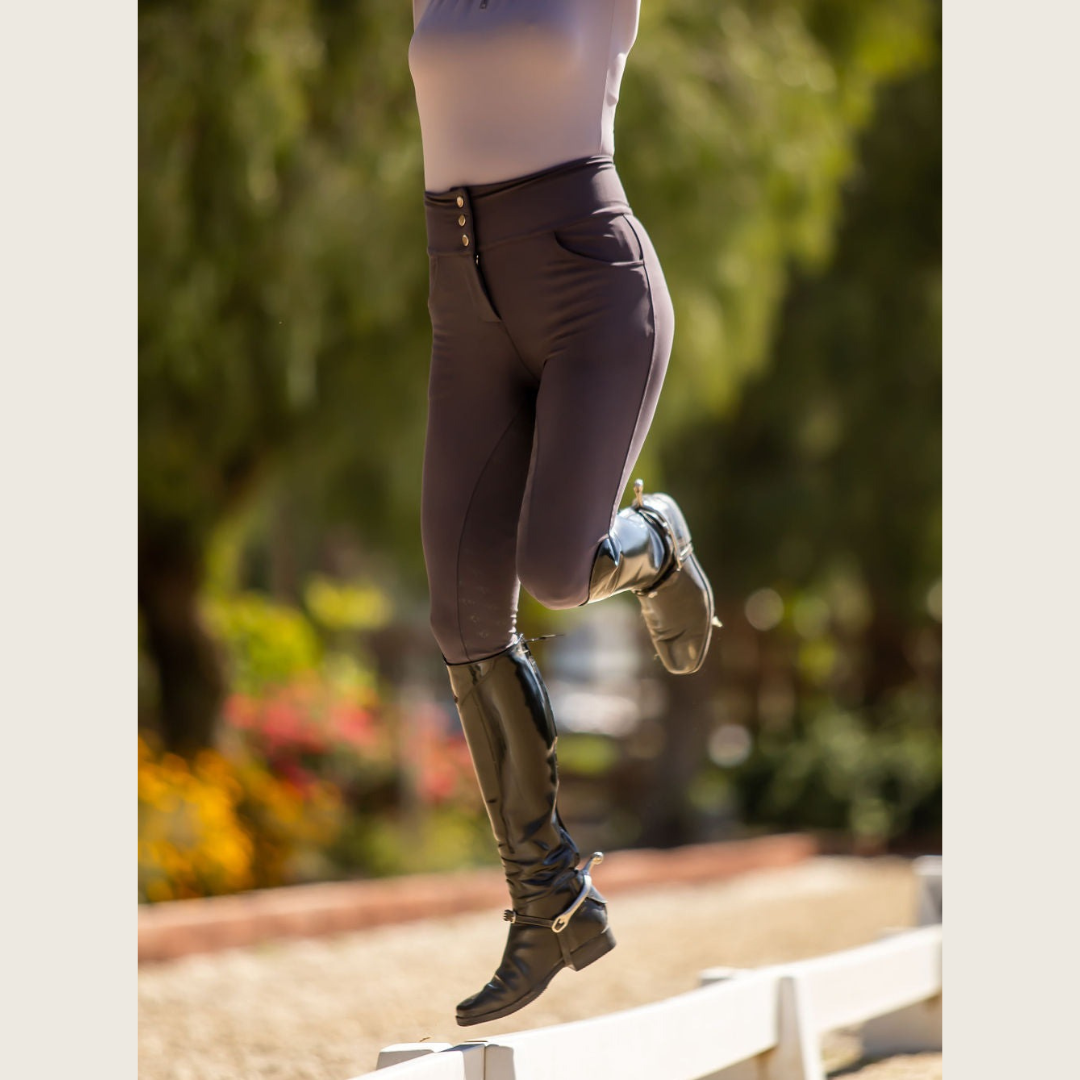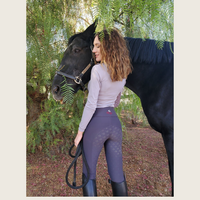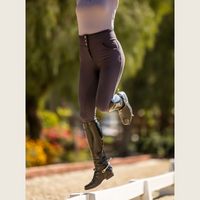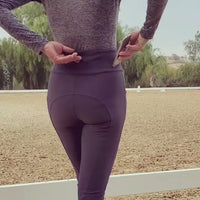 Heather Grey Silicone Grip Breeches - Vintage Collection
Silky soft, legging like breeches that mold to the body creating the perfect fit. A flattering high-waisted pant with three hook buttons and zipper in the front with two extra deep pockets. An additional large pocket for a phone or treats in the back inserted in the waistband. Made with the ideal amount of silicone grip for the perfect connection for each ride.
78% polyester and 22% spandex.
Machine washable. Hang dry, if possible.

Sizing recommendations – The grey and black breeches do not fit the same. We suggest sizing down one size from what you purchased in the grey if you are buying the black. E.g. if you bought a medium in the grey, go with a small in the black. Please refer to the size chart when selecting the size. We are always around to answer questions about fit.

For the grey breeches:
S – 0-4 (24-26)
M – 6-8 (27-30)
L – 10-12 (31-33)

For the black breeches:
S - 4- 6 (26 – 28)
M – 8-10 (29 – 31)
L – 12-14 (32- 34)

If you are in between sizes, go up or down depending on of you prefer a tighter or more relaxed fit. The breeches are very stretchable!

The perfect grip
The breeches are also such an incredible material, it allows you to feel perfect in the saddle as it gives a very slimming look. The grip is also the perfect amount, not too much and not too little. I highly recommend these products to anyone!
Most comfortable riding pants
The breeches are the most comfortable riding pants that I have ever had with 25+ years of riding. The stretch and movement makes you want to wear them everyday, barn or not. I have also become very reliant on the back phone pocket and miss it every time I don't wear them. The silicone details on the full seat in the saddle is flexible and just enough grip to make you feel secure without being overbearing.
super comfy breeches
Their breathable, high-waisted breeches are not only super comfy, but give me confidence knowing that I look and feel my best!
My favorite breeches
I especially like the silicone grip breeches. They are my favorite kind and I personally think they are the best kind of grip