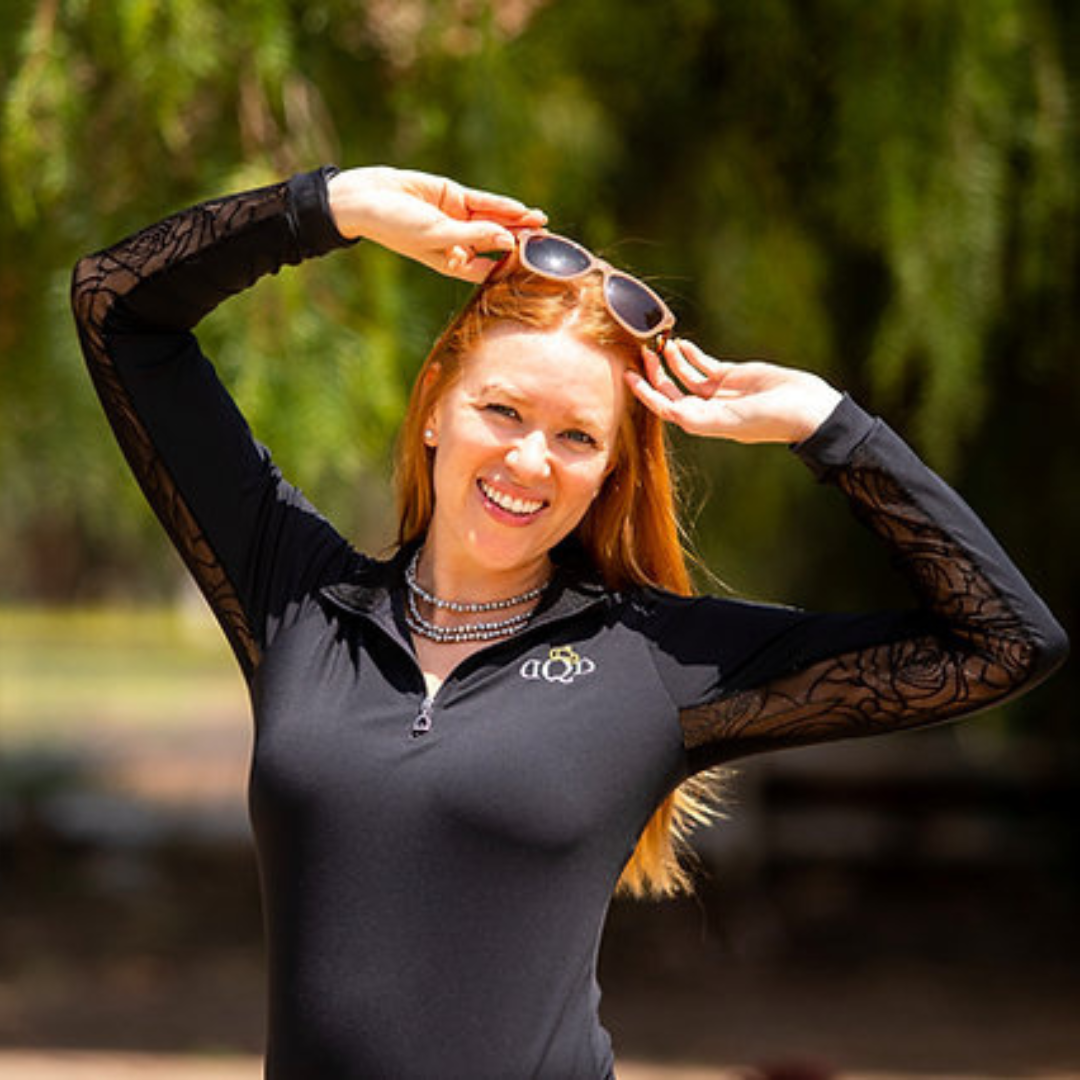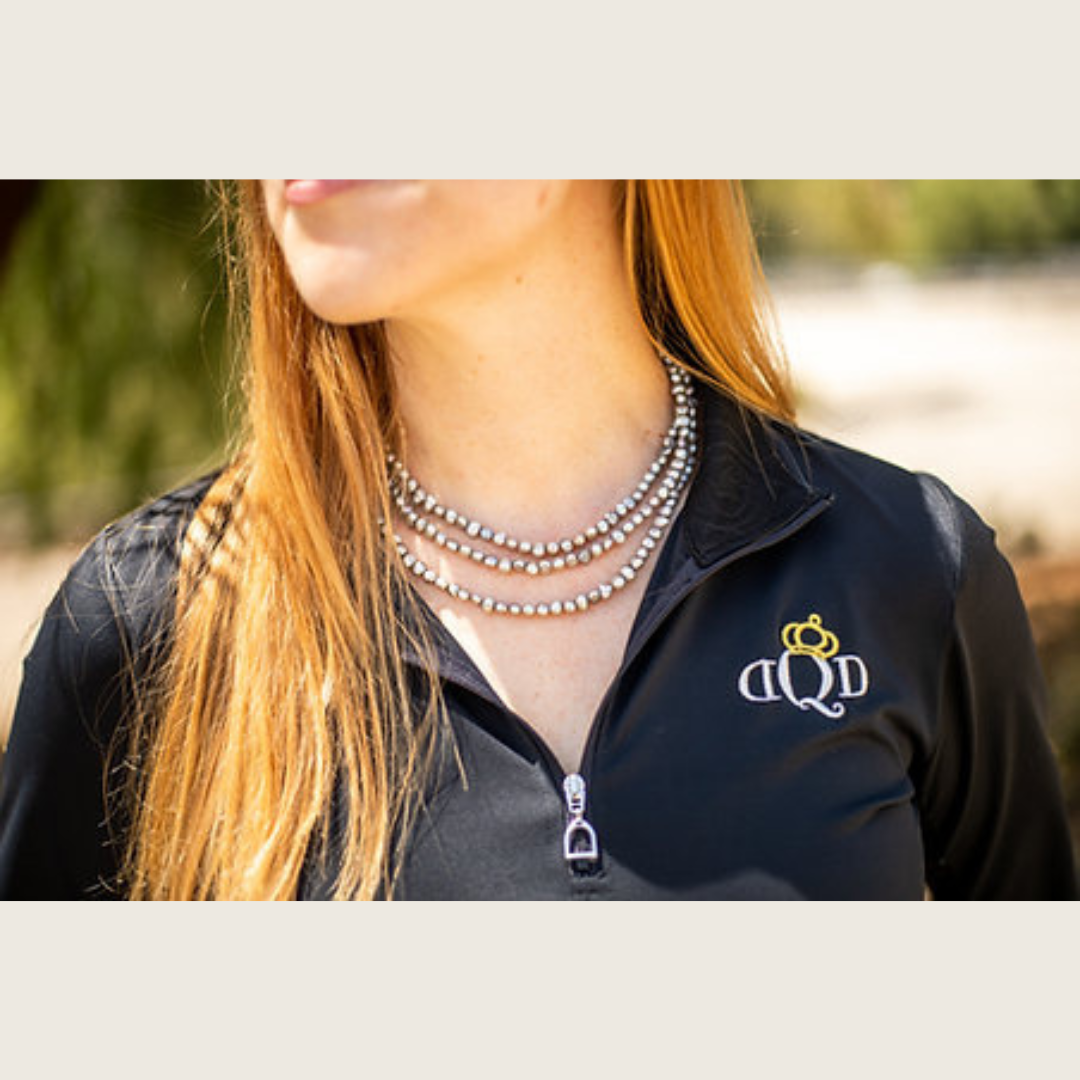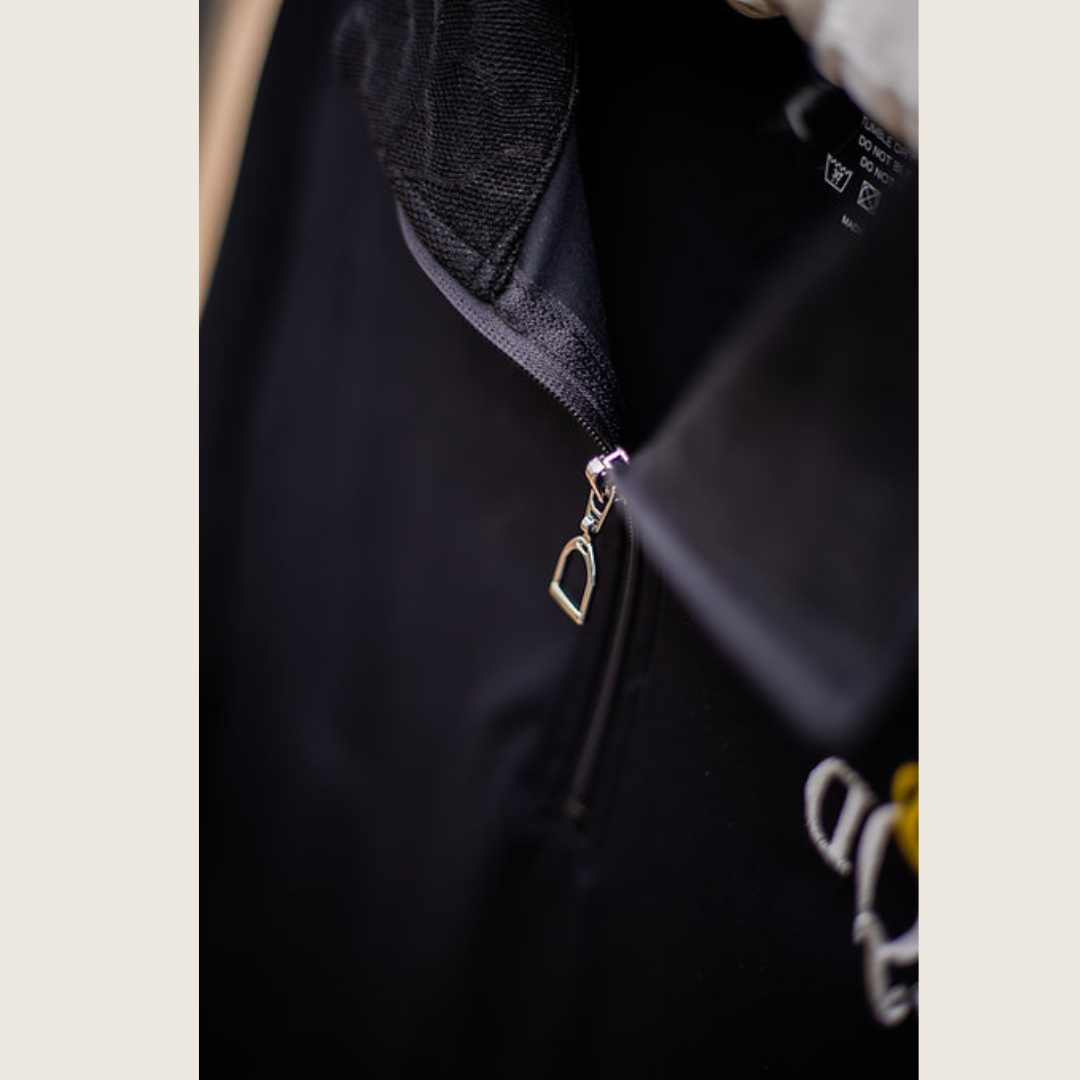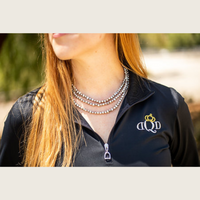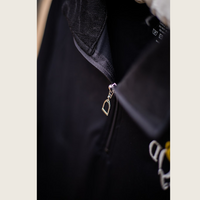 Black Riding Shirt - Vintage Collection
Buttery soft riding shirt designed with rose lace mesh underarm panels & collar and cuff inside embellishments for a pop of attitude. 
Our signature stirrup zipper pulls add to the shirt's exclusive look and feel.
30UV sun protection.
Material: 73% Nylon & 27% Spandex.
Machine washable. Hang dry, if possible.

Stirrup zipper pull in silver:
Silver for lavender ash and black
Antique brass for burgundy

XS – 4
S – 6
M – 8
L – 10
XL – 12

If you are in between sizes, size up, or down depending on if you prefer a more form-fitting or relaxed fit.

The perfect sun shirt
This brand has really perfected the sun shirt. It's cool but protective, elegant but durable, and the detail in the lace and zippers are unmatched.
Amazing Quality
The shirts are such an amazing quality and are so breathable even in hot weather. I feel as though the design is so pretty I could wear them anywhere, even if it's on the horse or off the horse.
Bold and Elegany
The sun shirts are elegant yet bold in detail, and I get complimented on them everywhere I go!