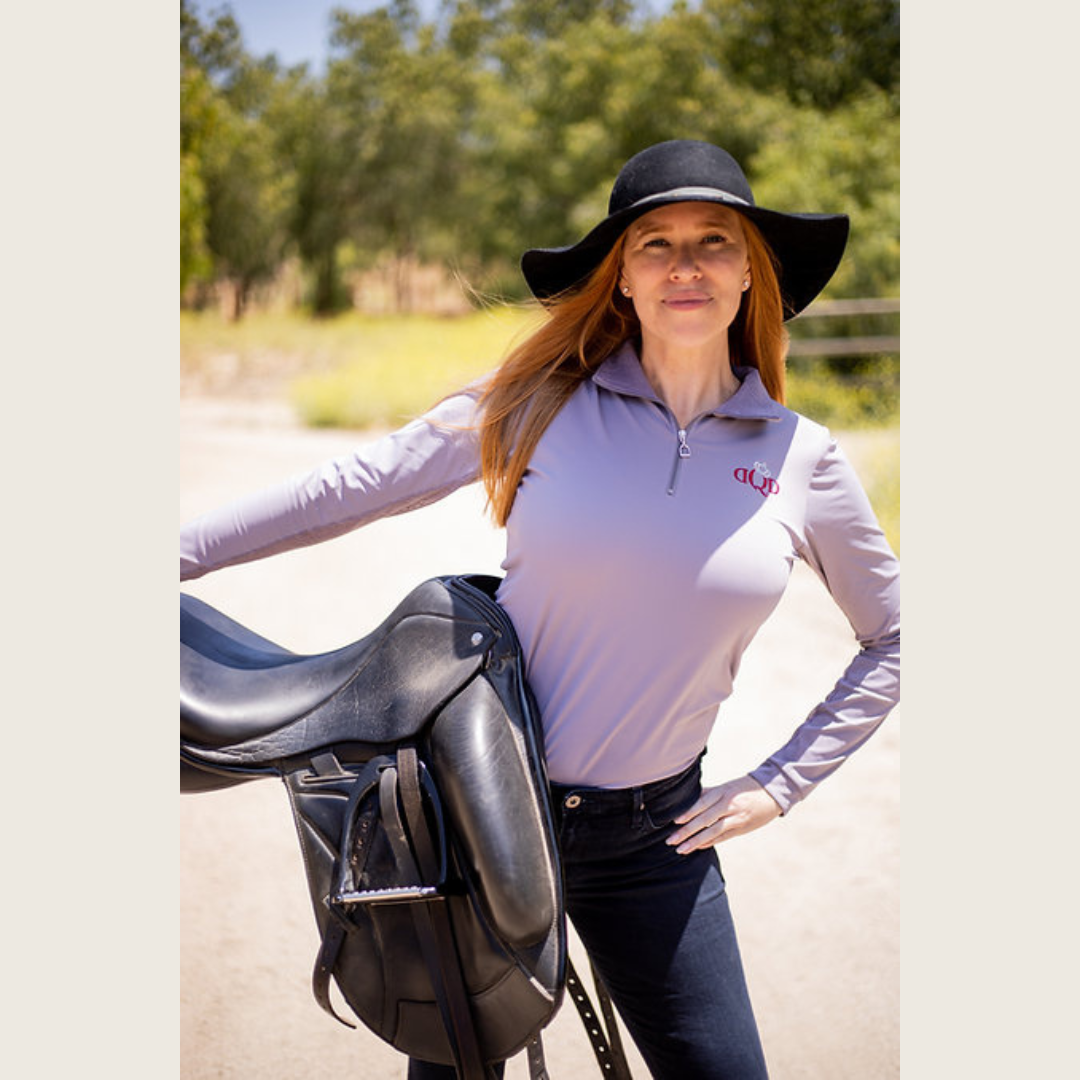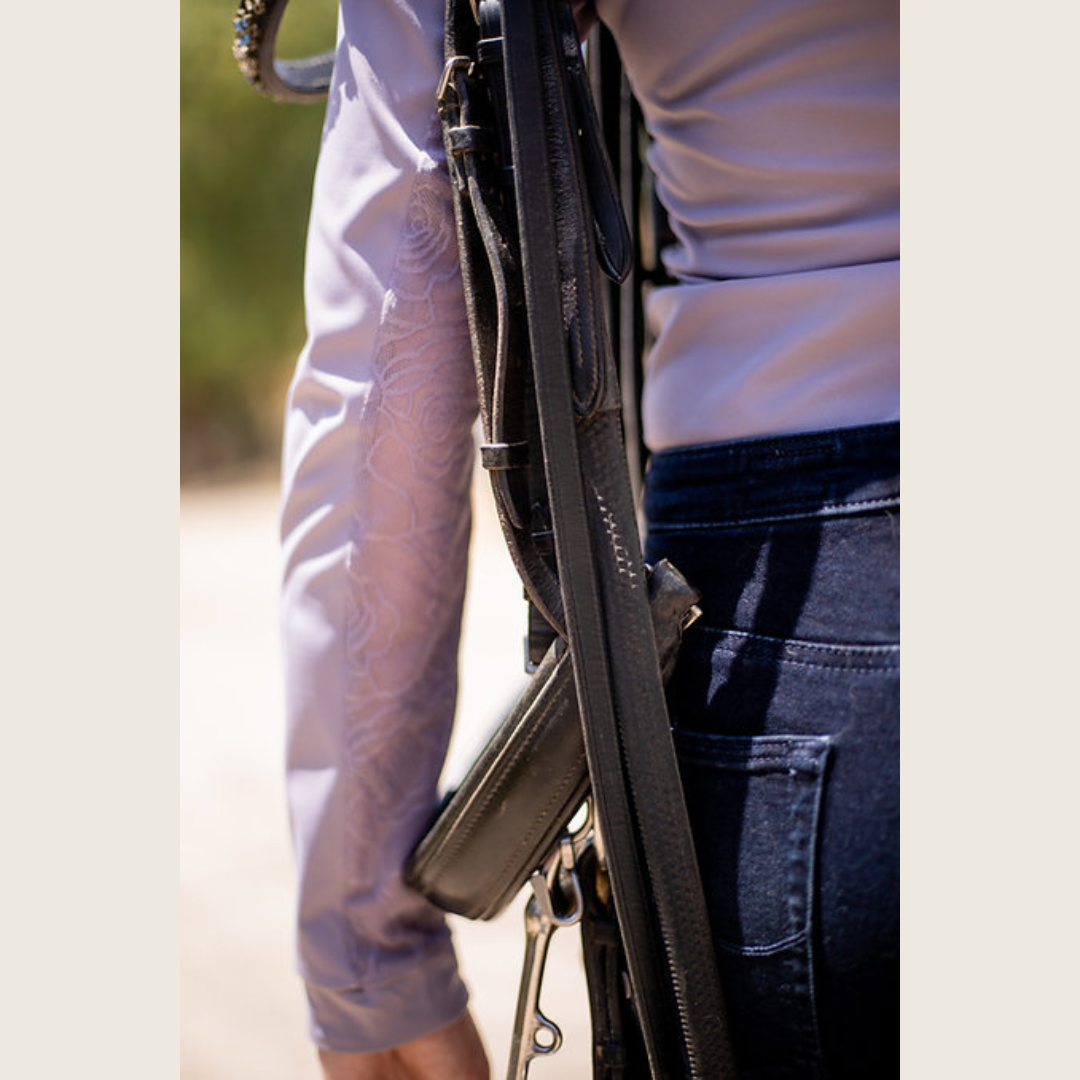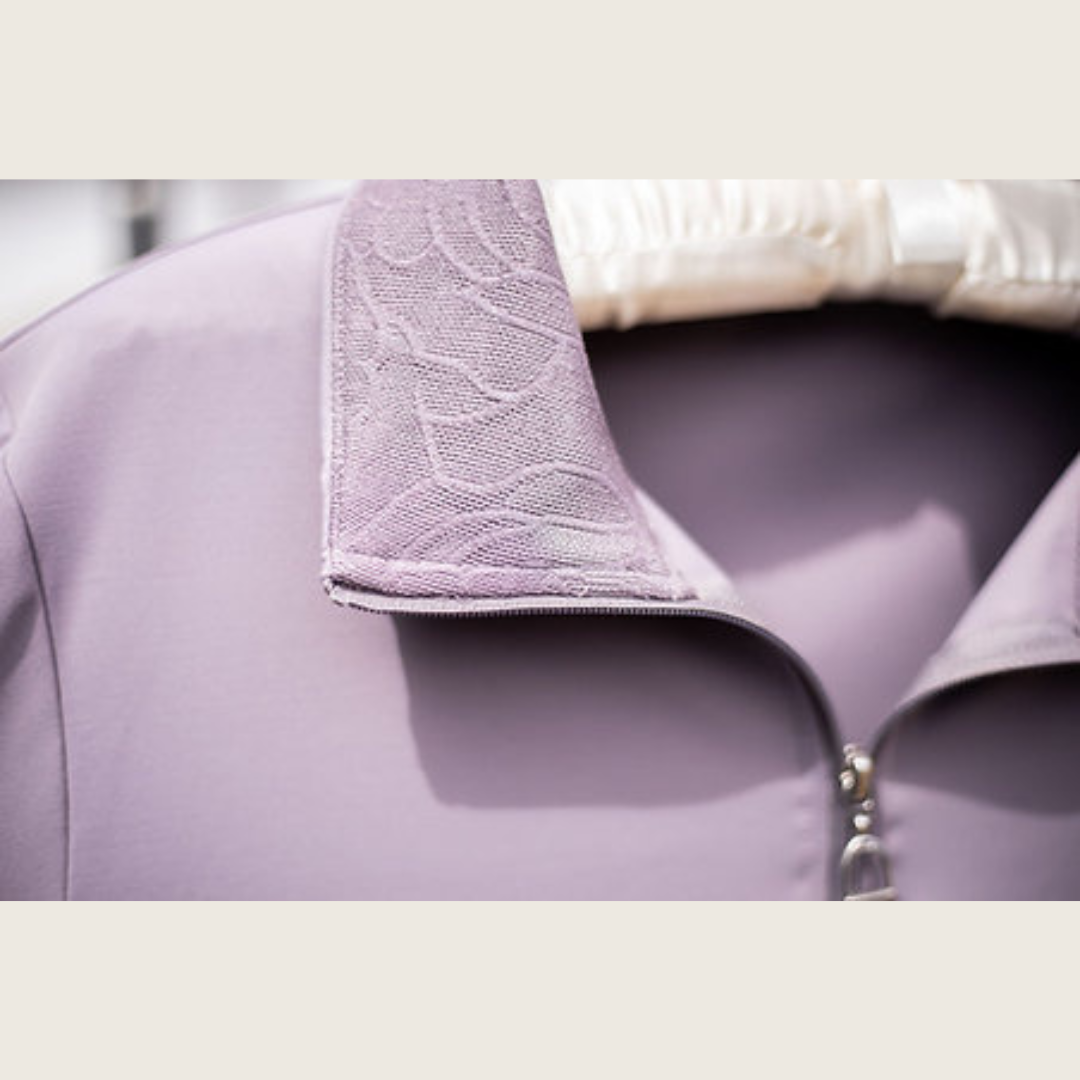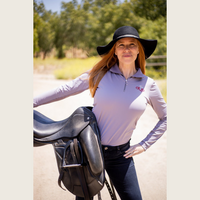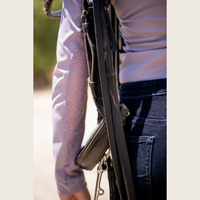 Lavender Ash Riding Shirt - Vintage Collection
Buttery soft riding shirt designed with rose lace mesh underarm panels & collar and cuff inside embellishments for a pop of attitude. 
Our signature stirrup zipper pulls add to the shirt's exclusive look and feel.
30UV sun protection.
Material: 73% Nylon & 27% Spandex.
Machine washable. Hang dry, if possible.

Stirrup zipper pull in silver:
Silver for lavender ash and black
Antique brass for burgundy

XS – 4
S – 6
M – 8
L – 10
XL – 12

If you are in between sizes, size up, or down depending on if you prefer a more form-fitting or relaxed fit.