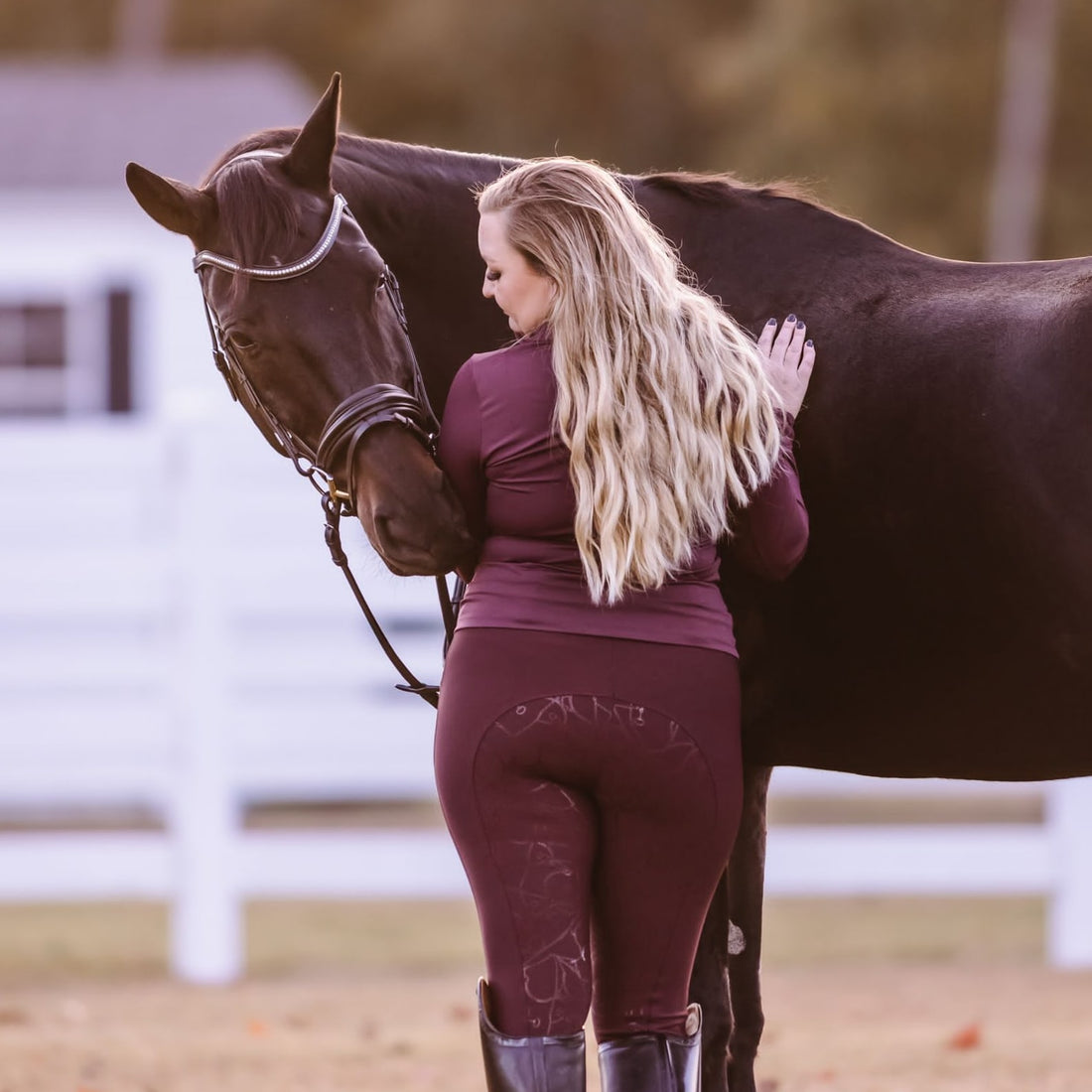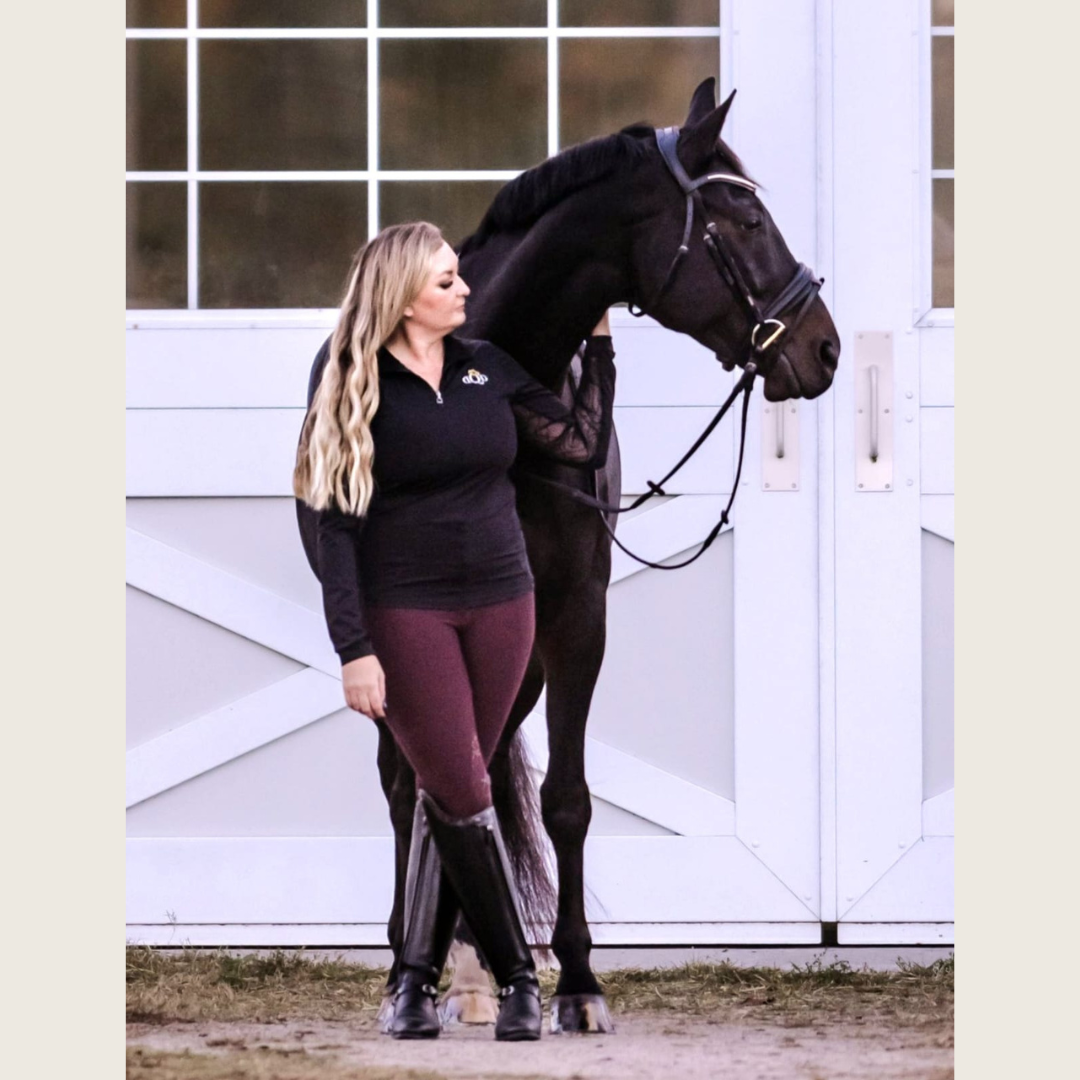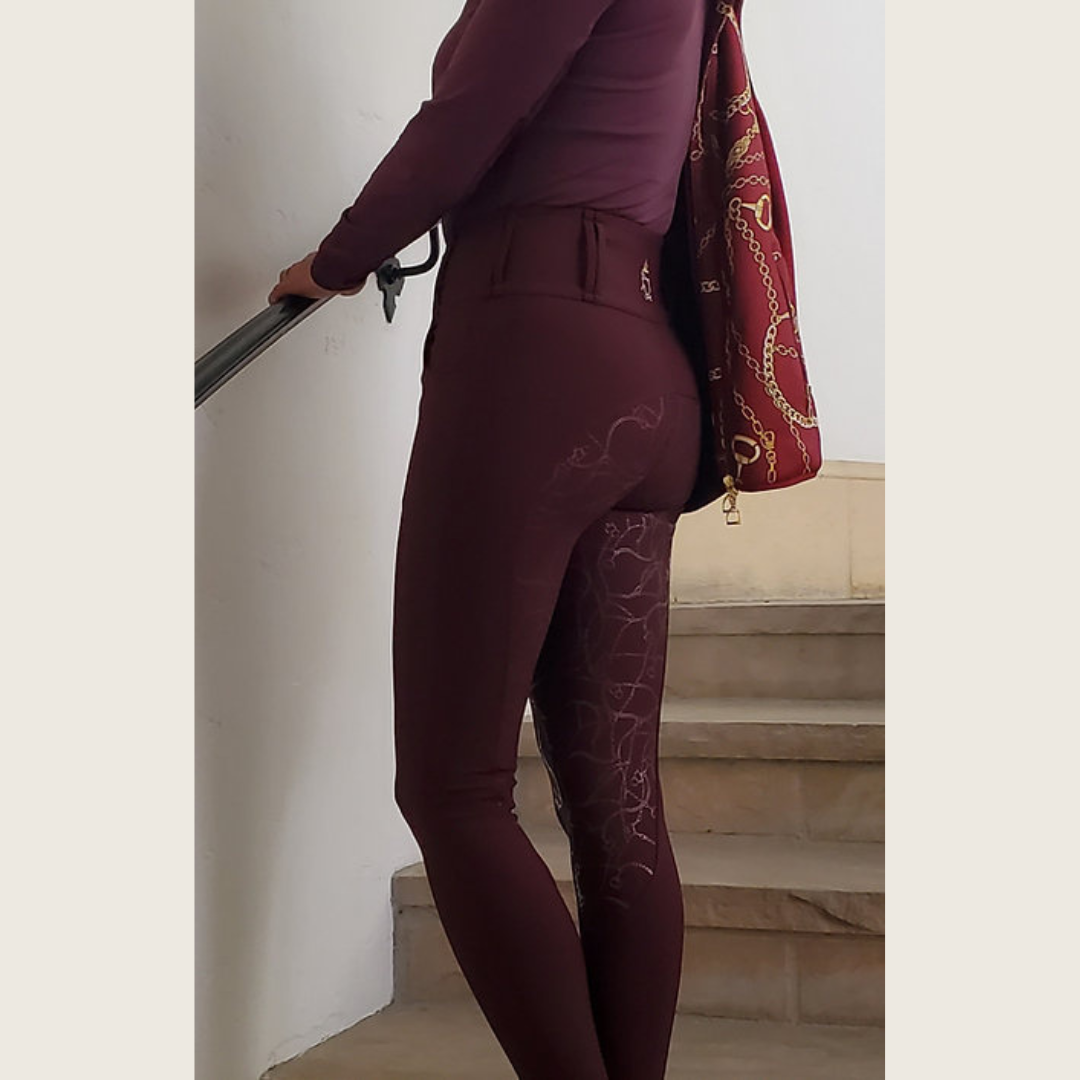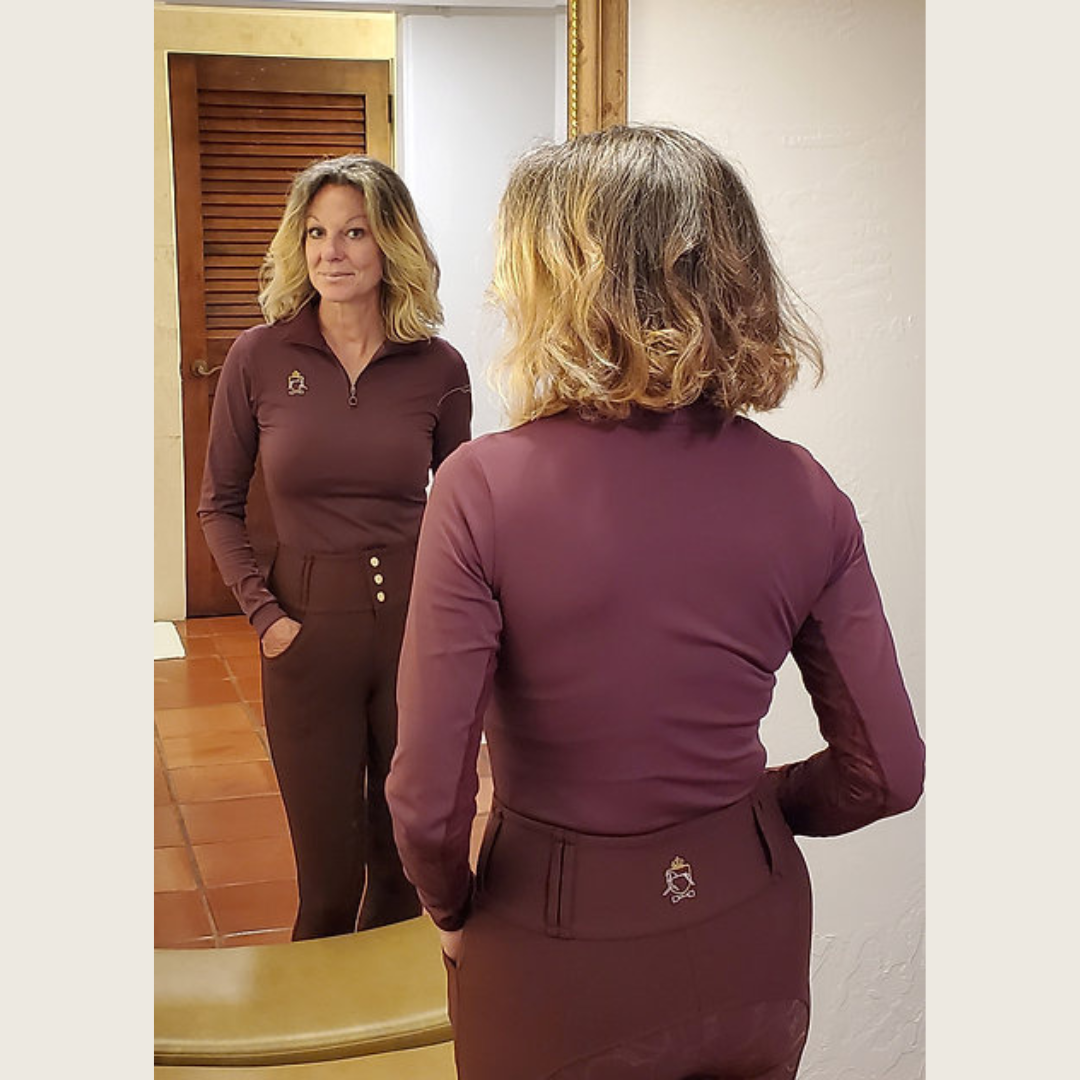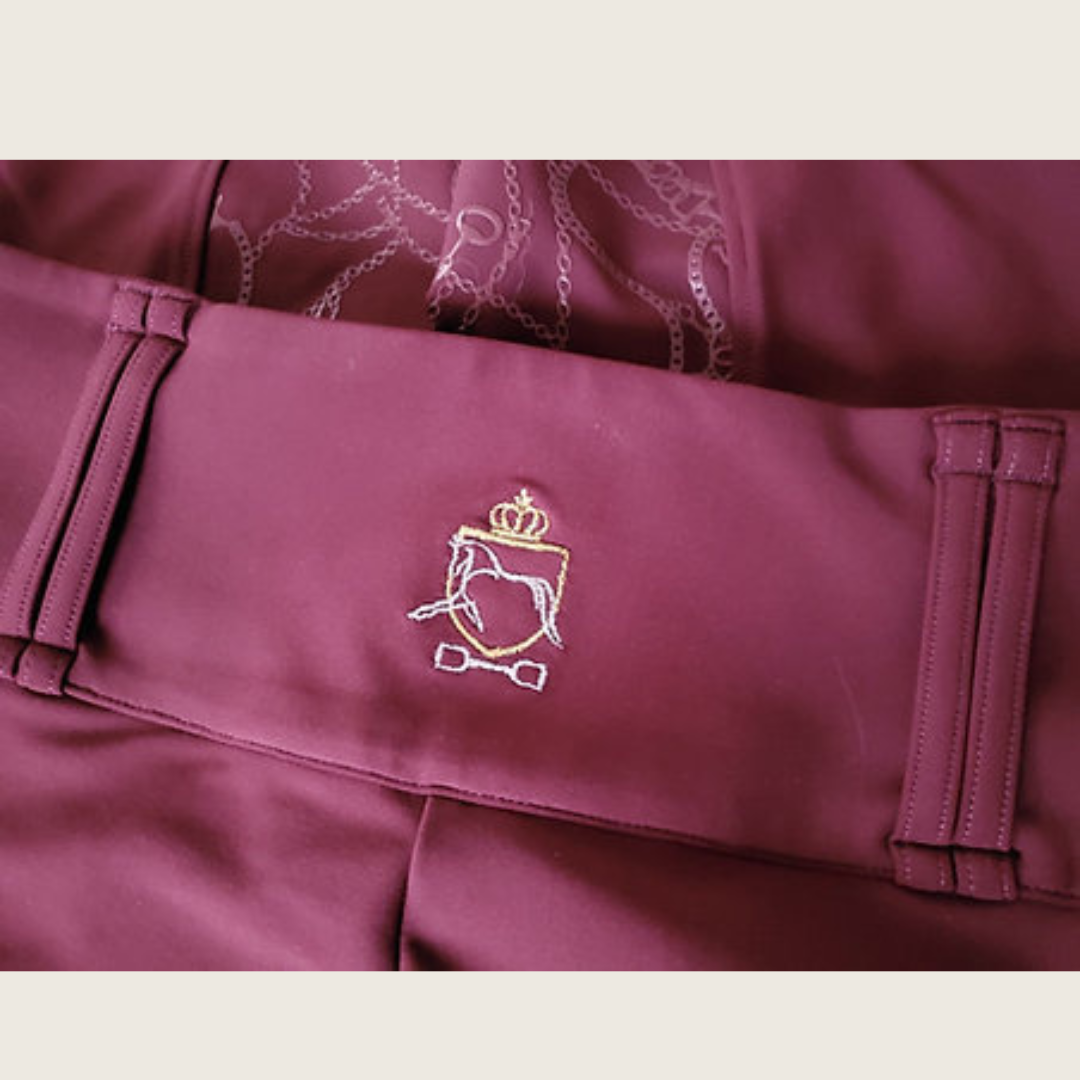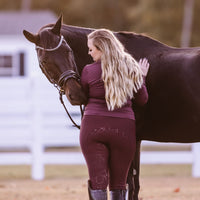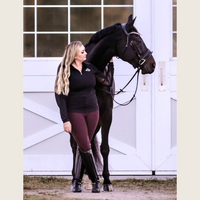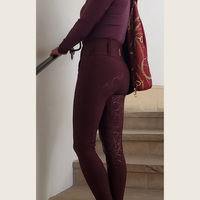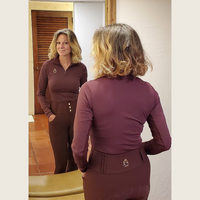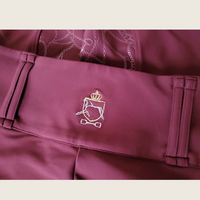 Burgundy Silicone grip breeches with Belt Loops
Like our Vintage Line silicone grip breeches, silky soft and legging like molding to the body creating the perfect fit. A flattering high-waisted pant with three hook buttons and zipper in the front with two extra deep pockets. A large pocket that fits a phone or treats inserted into the waistband in the back. Made with the ideal amount of silicone grip in our signature chain-link pattern for the perfect connection for each ride. 
78% polyester and 22% spandex.
Machine washable. Hang dry, if possible.

6 double belt loops with additional small loops to thread your headphone cable through.

XS – 0-2 (23-25)
S – 4- 6 (26 -28)
M – 8-10 (29 -31)
L – 12 (32- 33)
XL – 14 (34-35)

If you are in between sizes, go up or down depending on of you prefer a tighter or more relaxed fit. The breeches are very stretchable!

My absolute favorite breeches I own
They're my absolute favorite breeches I own. I feel like it doesn't matter your size they are amazing. I've worn them so many times traveling, flying and then riding multiple horses. They're amazing
New favorite breeches. The grip is perfect
I really like them thay look good and feel super comfortable
Quality
These pants are SO comfortable & flattering. The color is AMAZING!