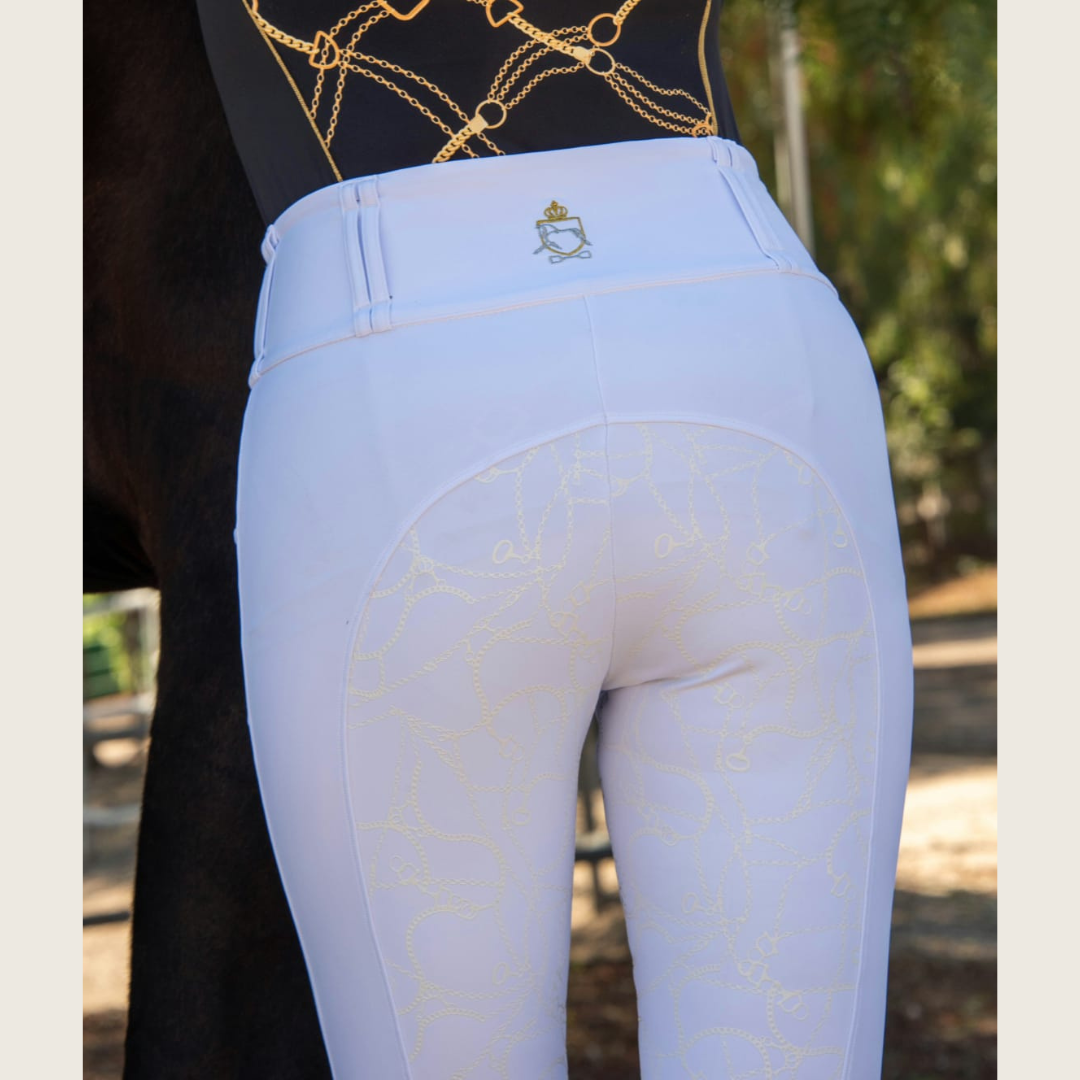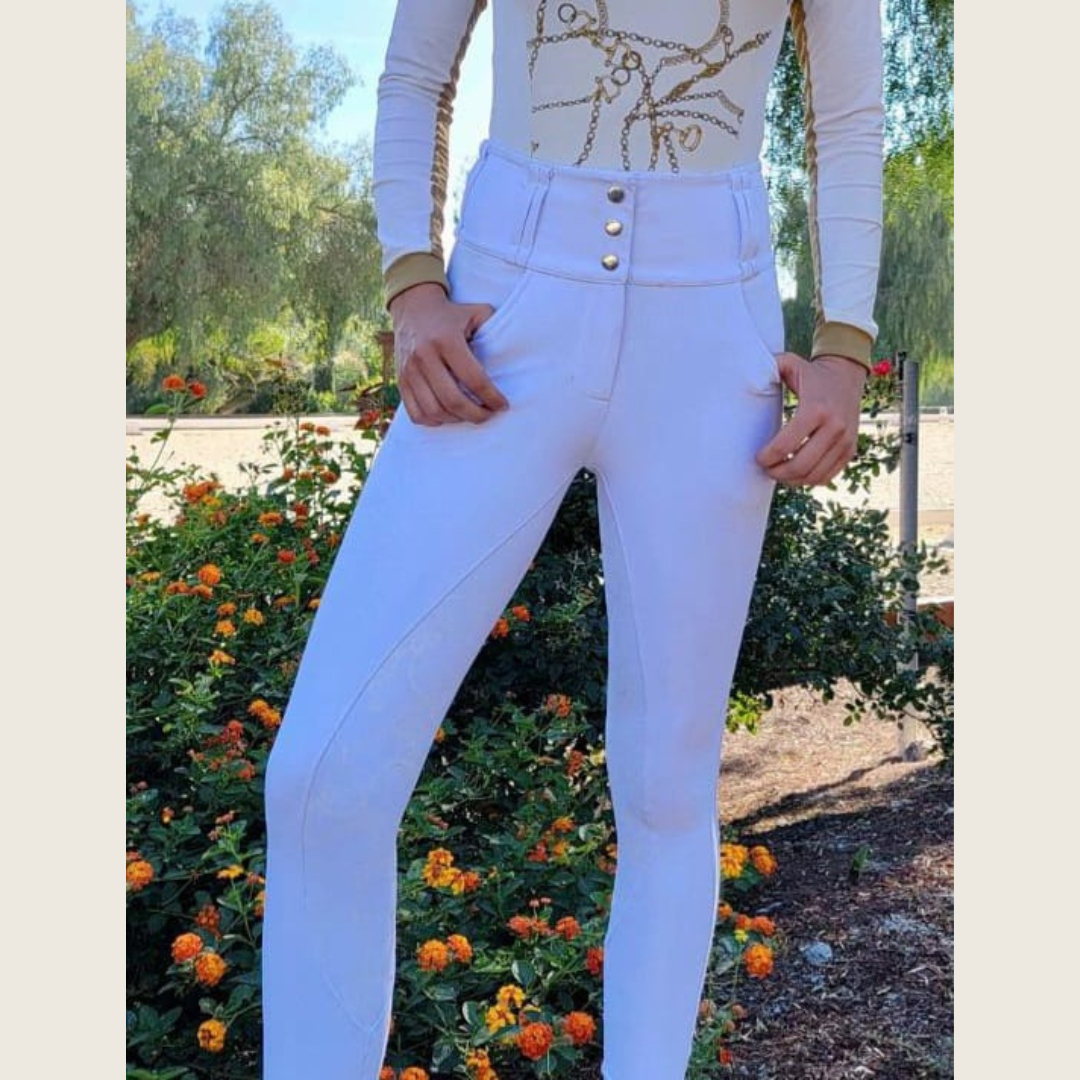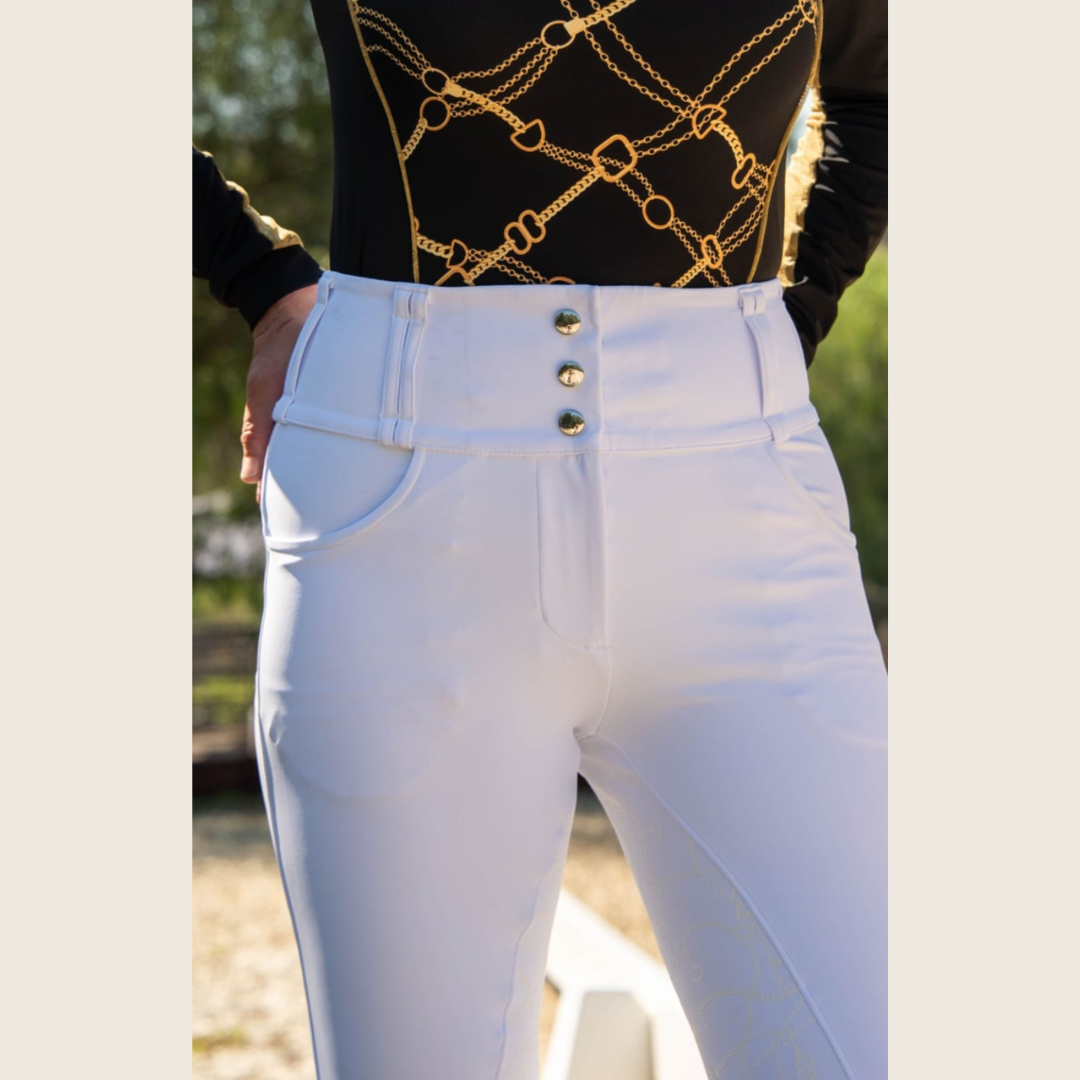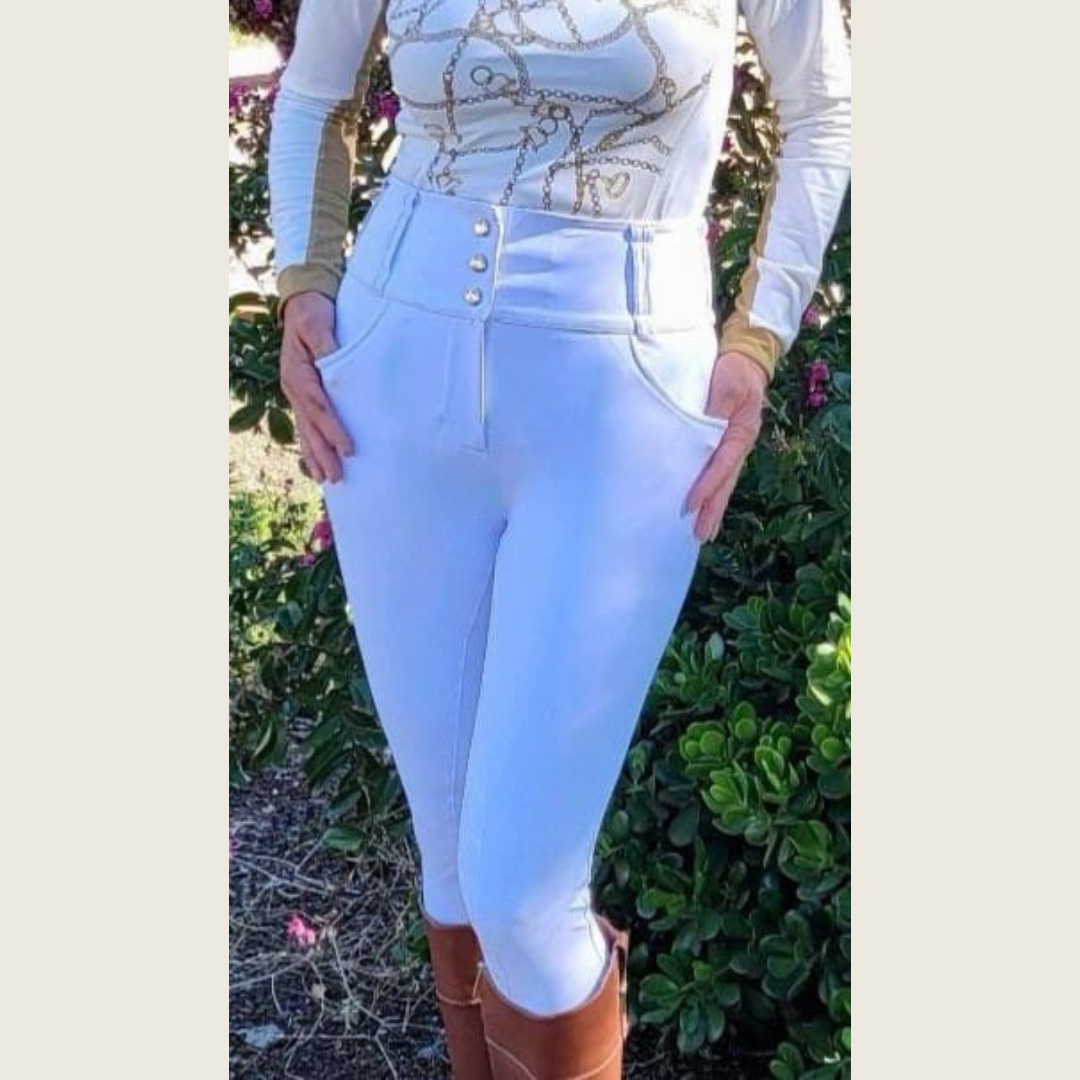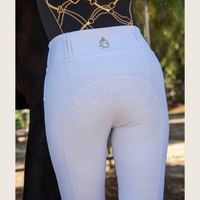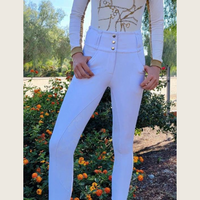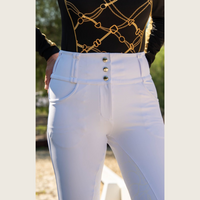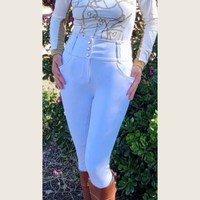 Silky soft and legging like material that molds to the body creating the perfect fit. A flattering high-waisted pant with three silver hook buttons and a zipper in the front with two extra deep pockets. A large pocket that fits a phone or treats is inserted into the waistband in the back. Made with the ideal amount of silicone grip in our signature chain-link pattern for the perfect connection for each ride in front of the judge. The white is not see-through at all.
78% polyester and 22% spandex. 
Machine washable. Hang dry, if possible.

6 double belt loops with additional small loops to thread your headphone cable through.
Non see-through white
High-waisted with 3 silver hook buttons

XS – 0-2 (23-25)
S – 4- 6 (26 -28)
M – 8-10 (29 -31)
L – 12 (32- 33)
XL – 14 (34-35)

If you are in between sizes, go up or down depending on of you prefer a tighter or more relaxed fit. The breeches are very stretchable!